Liberation Scholars Program
July 15-28, 2023
A free pre-college summer seminar developed for the Latina/o students of Woodburn High School
Do you love to discuss big ideas?
Are you intrigued by what you can learn from classic literature? And are you motivated to attend college and develop your leadership skills?
This summer, George Fox University is hosting a free two-week seminar for Woodburn High School students who wish to expand their knowledge, chart their future, and equip themselves to be leaders and difference makers in their communities.
Consider becoming a Liberation Scholar!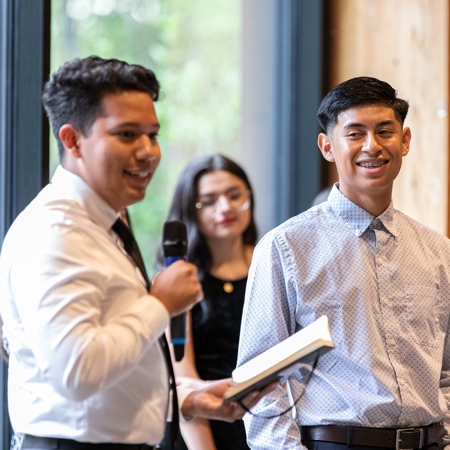 Program Details
High-achieving students are invited to live on the George Fox campus to read and discuss great works of philosophy, literature and history. It is specifically for Latina/o students in Woodburn High School's class of 2024.
We plan to host the program in person on the George Fox University campus in Newberg, Oregon, July 15-28, 2023.
Tuition/room and board are free!
It is open to current Latina/o juniors in the Woodburn School District who are curious, love to read, and want to discuss big ideas with friends (like what it means to be free)!
The course is text-based, writing-based and discussion-based, so students should expect to read a lot, work on their writing, and be open to sharing their ideas.
During the 2023-24 academic year, a team of George Fox faculty, staff and undergraduate students will continue to work with the Liberation Scholars to help with the college admissions process, seeking scholarships, gaining strategies to succeed in college, and developing leadership skills.
Our Goal
Our goal is to give the Liberation Scholars a positive sample of college life through an immersive experience in studying philosophy, literature, and history. At the same time, we emphasize the value of civic engagement.
Discussion will include questions such as:
What do members of a community owe each other?
What role do you play in your community?
How can education prepare people for civic involvement and leadership?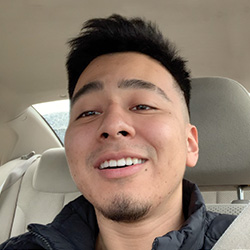 Estefan Cervantes Rivera
George Fox University civil engineering major, class of 2022
I firmly believe that the Liberation Scholars Program will prepare you to be successful in college. It will provide you with a learning environment where you are able to create new friendships, enhance your creativity, and get a glimpse of the college experience.
Benefits
For the two-week summer program, every student receives:
Free tuition and free room and board
Free books
Free T-shirt
Free programming (guest speakers, extracurricular events)
Free mentorship by college faculty and college students
Students who successfully complete the two weeks will earn a personal recommendation letter for college from a professor.
Following the summer, there will be regular meetings during the school year:
Free Chromebook for the academic-year work (to keep even after the program)
Free help applying to colleges
Free help finding scholarships to pay for college
Free strategies for succeeding in college
Free lessons in leadership development
About the Program
The Liberation Scholars Program at George Fox is funded by the Teagle Foundation as part of its nationwide Knowledge for Freedom initiative. Other schools that run the program in their localities include Yale University, the University of Rochester, and Ursinus College.
Program Dates
Summer program dates:
July 15-28, 2023
Fall and Spring follow-up:
Meetings twice a month; times to be determined
How to Apply
Fill out this short application form online.
Application deadline:
April 15, 2023
For more information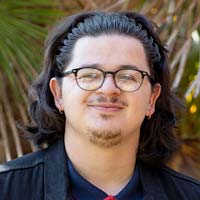 First Generation Student Success Coordinator
Liberation Scholars Project Manager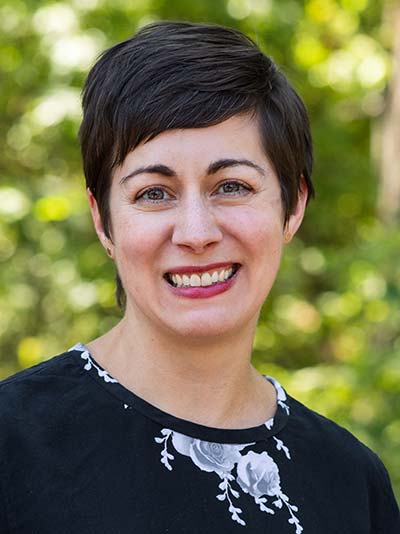 Assistant Professor of History and Theology
Associate Director, Honors Program
Principal Investigator & Program Director, Liberation Scholars