Dana Robinson

,

PhD

Assistant Professor of History and Theology

Principal Investigator & Program Director, Liberation Scholars

Teaching and research interests
Ancient Mediterranean History
Early Christianity
Food, work, and everyday religion in late antiquity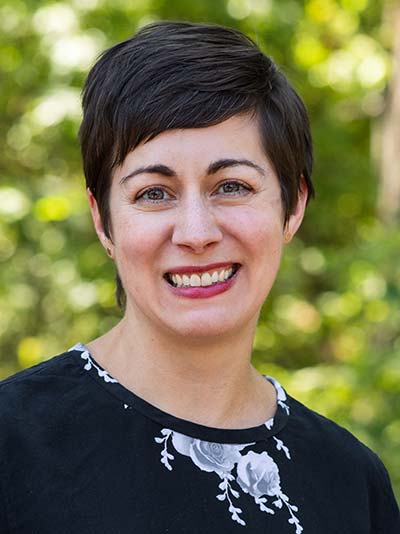 After working at the university on an adjunct basis, Dana Robinson joined the institution as an assistant professor of history and theology and core faculty member of the George Fox University Honors Program in 2021.
She worked previously as a postdoctoral teaching fellow in the honors program at Creighton University in Omaha, Nebraska (2016-19), where she taught interdisciplinary courses on the ancient world and the Christian tradition. Her previous experience also includes teaching Greek, Latin, and writing at several seminaries and colleges in the Washington, D.C. area.
Dr. Robinson holds a PhD in early Christian studies (2016) and a master's degree in Classics (2009), both from The Catholic University of America in Washington, D.C., as well as a bachelor's degree in history from Patrick Henry College in Purcellville, Virginia. Her first book, Food, Virtue, and the Shaping of Early Christianity, was published by Cambridge University Press in 2020. She continues to research, write, and speak on food, work, and everyday religious practices in the late Roman Empire.
Dr. Robinson lives in Newberg with her husband, George Fox professor Brooks Lampe, and her goldendoodle puppy, Lotti. She attends the Eastern Orthodox Church of the Annunciation in Milwaukie.
---
PhD, The Catholic University of America
MA, The Catholic Universityof America
BA, Patrick Henry College