Marc Shelton

,

EdD

Dean, College of Education

Professor of Education

Director, Educational Leadership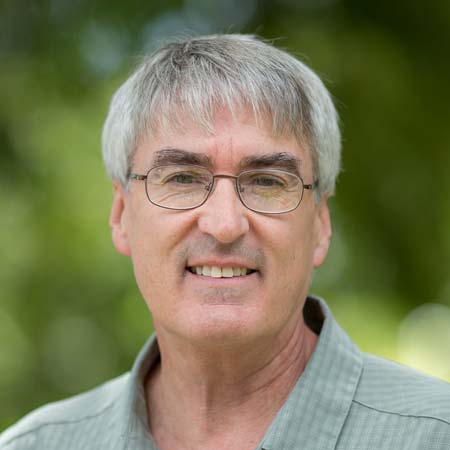 Marc Shelton, EdD, holds an Oregon Professional Administrator License for Principals and Superintendents and has more than 35 years of experience as an educator in Iowa, South Dakota, California and Oregon. He earned his Master of Education (1991) and Doctor of Education (1993) degrees in educational administration from the University of South Dakota. Marc has been on faculty at George Fox University since 2000 and served as director of principal preparation (2000-03 and 2008-16) and the master of education program (2003-2006), and as co-chair of the School of Education (2016-2017).
Marc's research focus is teacher leadership and principal preparation, with an emphasis on school district/university partnerships. Marc has served on the city council of Newberg, Oregon, as an elected official. He served on the executive board as president of the National Council of Professors of Educational Administration (NCPEA) and is currently the director of finance for the International Council of Professors of Educational Leadership (ICPEL).
Marc is married to Kelly, a retired elementary school teacher. Their three children – Emily, Benjamin and Jennifer – are now adults living in the states of Oregon, Pennsylvania and Washington. The Sheltons also have two grandsons: Jack and Noah.
Publications
Focus Topics: teacher leadership, school/university partnership & leader preparation
Shelton, M. (in process). Taking the mystery out of each state school finance. Ypsilanti, MI: National Council of Professors of Educational Administration (NCPEA) Press – Eastern Michigan University. (Responsible for Fifty-State Initiative of NCPEA)
Wells, C., Shelton, M., & Marshall, R. (2012). Developing a national perspective: Educational leadership conceptualizing teacher leadership programs. [National Position Paper]. Ypsilanti, MI: National Council of Professors of Educational Administration (NCPEA) Publications – Eastern Michigan University.
Shelton, M. (2012). Discernment. In A. L. Dee & G. C. Tiffin (Eds.). Faithful education: Themes and values for teaching, learning, and leading.  Eugene, OR: Wipf and Stock Publishers, PICKWICK Publications.
Presentations
"The State of USA School Finance Texts: A 50-state Resource Initiative." 15th Education Research Symposium, Merton College, Oxford, England – March 21-23, 2018.
Invited presenter CEEDAR Cross-State Convening, Chicago, IL – June 2014-2017.
"Preparing Principals to Meet the Needs of Each Student." Webinar, CEEDAR Center http://ceedar.education.ufl.edu/portfolio/preparing-principals-to-meet-the-needs-of-all-students/ – January 25, 2017.
"Leaders for All Learners: Reforming Leadership Preparation in Oregon." TED/CEC 2016, Lexington, KY– November 9, 2016.
"Preparing Administrators for Technology Rich Schools."  12th Biennial Conference of the International Christian Community for Teacher Education (ICCTE) at Trinity Christian College in Palos Heights, IL – May 24, 2016.
Invited presenter AACTE Leadership Academy, Indianapolis, IN – August 20-21, 2015
"Collaborating to Prepare Each Leader for Each School."  Eighteenth Annual Oregon Association of Teacher Educators (ORATE) Conference, Portland, OR – March 6, 2015.
"The State of NCPEA: Convening Presidential Remarks."  68th Annual Summer Conference, National Council of Professors of Educational Administration, Camarillo, CA – August 6, 2014.