Daniel Sweeney

,

PhD, LPC, LMFT, ACS, RPT-S*

Professor of Counseling

Clinical Director, Marriage, Couple and Family Counseling Program

Director, Northwest Center for Play Therapy Studies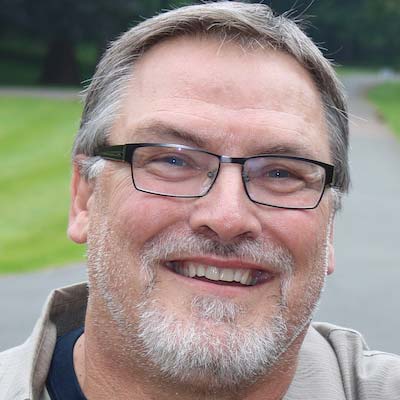 Daniel Sweeney is the founder and director of the Northwest Center for Play Therapy Studies. He is also a tenured professor of counseling and Clinical Director of the Marriage, Couple and Family Counseling program in the Graduate School of Counseling at George Fox University.
Dr. Sweeney is a former member of the board of directors and past-president of the Association for Play Therapy, a registered play therapist-supervisor (RPT-S), and maintains a small private practice.
Daniel has extensive experience in working with children, couples, and families in a variety of settings, including therapeutic foster care, community mental health, private practice, and pastoral counseling. He has presented at regional, national and international conferences on the topics of play therapy, sandtray therapy, filial therapy, couple and family therapy, and trauma interventions.
Sweeney received his doctorate in counseling from the University of North Texas, where he also served as an assistant director of UNT's Center for Play Therapy. He has a master's degree in marital and family therapy, holds licenses as a professional counselor (LPC) and marital & family therapist (LMFT), and is an Approved Clinical Supervisor (ACS).
Daniel has given professional presentations throughout the United States. His international speaking includes the Philippines, Malaysia, Hong Kong, Taiwan, Switzerland, Germany, Ireland, Scotland, England, Canada, South Africa, Argentina, Panama, Australia, Slovakia, South Korea, Spain, Italy, and China.
He has published articles and book chapters on child counseling, psychological trauma, play therapy issues, families and parenting. He is also author or co-author of several books, including Play Therapy Interventions With Children's Problems, Counseling Children Through the World of Play, Sandtray Therapy: A Practical Manual, The Handbook of Group Play Therapy, and Group Play Therapy: A Dynamic Approach. His books have been translated into Chinese, Korean and Russian.
Daniel has also served on the pastoral staff of several churches (Vineyard Christian Fellowship and Free Methodist). He is an ordained minister, as well as a mental health professional. Faith and family always come before professional endeavors. Daniel and his wife live in Portland near their four adult children and grandchildren.
Dr. Sweeney is available for consultation and speaking engagements and can be contacted at dsweeney@georgefox.edu, or by phone at 503-554-6146.
Licensure
*LMFT (California), LPC (Oregon), RPT-S (Assoc. for Play Therapy)