Gene James

,

PhD

Associate Professor of Counseling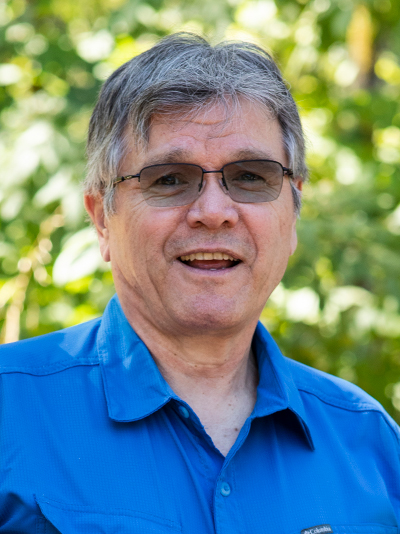 I joined the Graduate School of Counseling as an associate professor of counseling in 2022 after working most recently for both Oregon State University and Bushnell University, where I served as a counselor education instructor at the former (2021-22) and as an instructor from 2006 to 2008 and again from 2013 to 2022 at the latter.
At OSU, I was a PhD practicum faculty supervisor and a master student faculty supervisor. At Bushnell, I specialized in teaching the graduate courses Counseling in a Multicultural Society, Helping Relations, Crisis & Trauma, and Family Systems, among others.
My primary areas of research and scholarship include supervision and cultural development. In addition to my work in the classroom, I've served on several university committees, including the Academic Council and Dean's Council, and was formerly involved with the Quinault Indian Nation Business Committee.
I earned a PhD in counselor education from Oregon State University in 2007, a master's degree in community college counseling from the same institution in 2003, and a bachelor's degree in multicultural counseling from The Evergreen State College in 2001.
I live in Corvallis with my wife Susan. We have eight children and 14 grandchildren and attend Kings Circle in Corvallis. Our hobbies include spending time with each other and our children and grandchildren, attending church, fishing, and watching the Seahawks and Mariners.