Andrew del Rio

,

PhD

Assistant Professor of Philosophy

Director, George Fox University Apologetics Initiative

Faculty Fellow, George Fox University Honors Program

Teaching and research interests
Philosophy of Religion and Apologetics
Epistemology
Ethics
Philosophy of Science
Analytic Philosophical Theology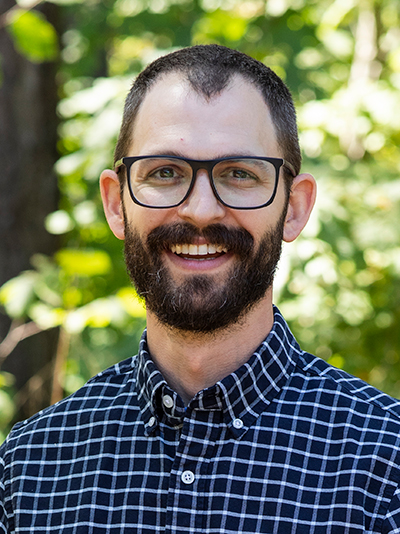 Andrew del Rio joined the university as assistant professor of philosophy in 2022. He completed his PhD at the University of Texas at Austin after earning two MAs at Talbot School of Theology. His dissertation was on the nature of the agnostic attitude between belief and disbelief, and his research has been published in top-tier philosophy journals such as Analysis, Synthese, and Noûs. You can find his research here.
While at the University of Texas, Dr. del Rio was an instructor in philosophy of religion, ethics, epistemology, and the university's Plan II Honors program. In addition to these areas, his teaching interests include metaphysics, logic, philosophy of science, philosophy of mind, aesthetics, philosophical theology, and "Great Books."
Dr. del Rio lives in Newberg with his wife Stephani and their four children. He enjoys making music, carpentry, visiting Miami (his hometown), camping, climbing and discussing deep, meaningful questions over a good cup of coffee. He also has deep admiration for frontier missionaries and Porsche 911s.
Academic Background
PhD, Philosophy, University of Texas at Austin 
MA, Philosophy of Religion and Ethics, Talbot School of Theology, Biola University
MA, Bible Exposition, Talbot School of Theology, Biola University
BA, Philosophy, Southern Illinois University Edwardsville