Ryan Dearinger

,

PhD

Associate Professor of History

Faculty Fellow, George Fox University Honors Program

Teaching & Research Interests
The American West and Pacific Northwest
Immigration, labor and working-class history
Environmental history
Violence in American history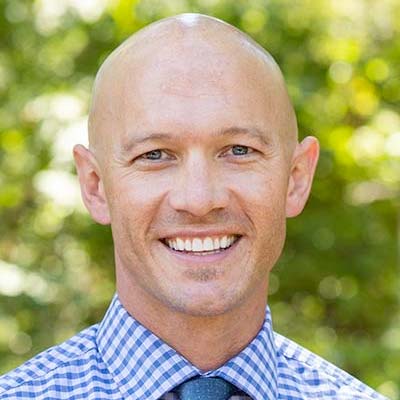 Ryan Dearinger joined the George Fox history faculty in 2021. Prior to that, he was a history professor at Eastern Oregon University from 2009 to 2021 and a history instructor at the University of Utah from 2006 to 2009. His areas of research and teaching expertise include the American West and Pacific Northwest, immigration, labor and working-class history, environmental history, and violence in American history.
Professor Dearinger's work has been published widely in the above-mentioned fields. His book The Filth of Progress: Immigrants, Americans, and the Building of Canals and Railroads in the West was published in 2016 by the University of California Press. It received the 2017 Best First Book Award from Phi Alpha Theta, the National History Honor Society.
Dearinger's research has garnered fellowships and grants from the Western History Association, American Historical Association, the Bancroft Library at the University of California-Berkeley, the Newberry Library in Chicago, Oregon State University's Special Collections & Archives Research Center, the Tanner Humanities Center, Charles Redd Center for Western Studies, American Heritage Center at the University of Wyoming, and the Center for Pacific Northwest Studies at Western Washington University. 
He has two ongoing book projects. The first is a history of the Pacific Northwest's hops industry through the experiences of indigenous, immigrant, and American hop-pickers. The second focuses on the history and legacy of Tacoma's 1885 Chinese expulsion.
Dearinger is an external reviewer for more than a dozen university presses and academic journals, serves on the local arrangements committee for the Pacific Coast Branch of the American Historical Association, is a member the program committee of the Pacific Northwest Labor History Association, is a contributor to Stanford University's Chinese Railroad Workers in North America Project, and was recently a lead faculty for "Manifest Destiny Reconsidered," a National Endowment for the Humanities (NEH) Landmarks of American History & Culture workshop.
A George Fox alumnus, Dearinger graduated with a bachelor's degree in history in 2002. He was a member of George Fox's baseball team, earning all-conference, all-region, and academic all-American honors. Ryan and his wife Jessica (George Fox class of 2004), daughter Taylor, and son Ryder live in Sherwood, Oregon.
Education
PhD, University of Utah
MA, Purdue University
BA, George Fox University