Honor Society: Phi Alpha Theta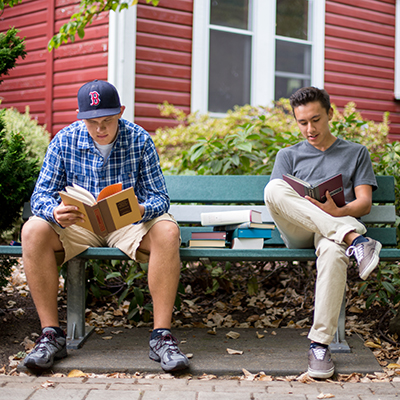 Phi Alpha Theta is an honor society for students of history and a member of the Association of College Honor Societies. Its mission is to promote the study of history through the encouragement of research, good teaching, publication, and the exchange of learning and ideas among historians.
The society brings students, teachers, and writers of history together for intellectual and social exchanges that promote and assist historical research and publication by members in a variety of ways.
Want to learn more? Visit the Phi Alpha Theta home page.
Who Can Join?
Undergraduate students must complete at least 12 semester hours in history (four courses) with a GPA of at least 3.1 in history, or have a GPA of 3.0 or better. Membership is not limited to history majors.
If you are interested in joining Phi Alpha Theta, contact group advisor Caitlin Corning at 503-554-2673 or ccorning@georgefox.edu .
Information of interest to members of Phi Alpha Theta is posted on the bulletin board in the hallway near Office #7 in the Center Street House.