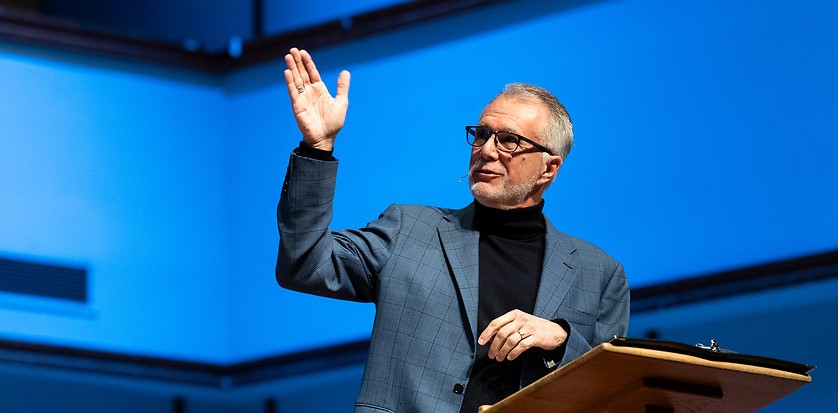 Dr. Robin Baker
President of George Fox University
Dr. Baker became president of George Fox in 2007, and in that time George Fox has grown to become the largest private university in Oregon. He previously served eight years as the university's provost. Under his leadership, the university has expanded academic programs in professional fields, including undergraduate engineering and nursing, and graduate health science programs, including physical therapy and physician assistant. He also has overseen the addition of opportunities in intercollegiate athletics, adding football and lacrosse teams.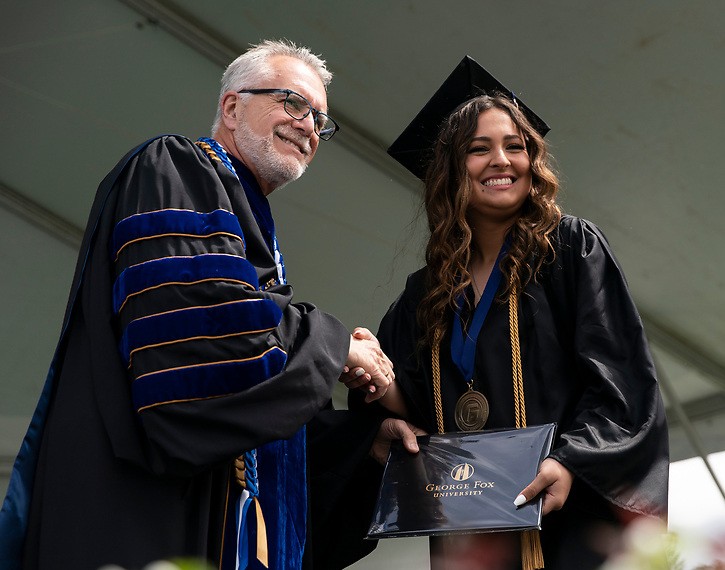 Previously, Dr. Baker began his career as a history professor at Wheaton College and served at universities in the South and Southwest. He completed a PhD in Civil War and American Political history with honors at Texas A&M University in 1989.
As a professor, academic administrator and now as president of George Fox University, he has strived to make education not just the transfer of information, but also the transformation of the individual. Dr. Baker believes this is best accomplished within the context of Christian higher education, where students are encouraged to connect their Christian faith to their studies and the rest of their lives. George Fox's promise to each student is they will Be Known personally, academically and spiritually.
Teaching and Administrative History
| Institution | Position | Years |
| --- | --- | --- |
| George Fox University (Oregon) | President | 2007-present |
| George Fox University (Oregon) | Provost | 1999-2007 |
| Grand Canyon University (Arizona) | Senior vice president | 1994-99 |
| John Brown University (Arkansas) | Assistant professor of history | 1992-94 |
| Wheaton College (Illinois) | Assistant professor of history | 1989-92 |
Education
| Institution | Degree | Year |
| --- | --- | --- |
| Texas A&M University | Doctorate in history with honors | 1989 |
| Hardin-Simmons University | Master of arts in history (outstanding graduating student) | 1982 |
| Grand Canyon University | Bachelor of arts in history and political science with high honors | 1980 |
Contact Us
Email:
Phone:
Would you like the President to attend or speak at your event?
Request the President