Herbert Hoover and George Fox University
The ties between George Fox and Herbert Hoover, the 31st president of the United States, began in 1885. That fall, 11-year-old "Bert" Hoover, recently orphaned in Iowa, moved to Newberg, Oregon, to live with his uncle and aunt, Dr. Henry John and Laura Ellen Minthorn.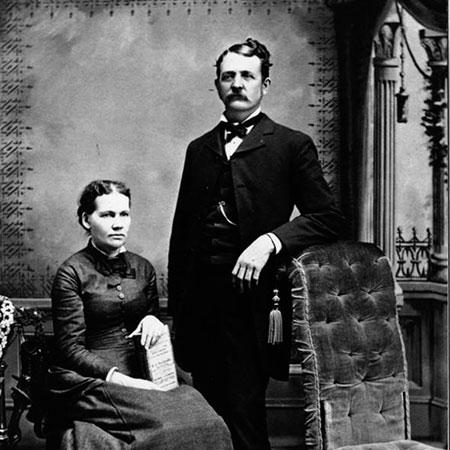 Minthorn had recently opened Friends Pacific Academy, the predecessor of George Fox University, and Hoover enrolled in the first class shortly after his arrival. He studied under dedicated Quaker mentors and helped pay his way by tending furnaces, sweeping floors, and cleaning blackboards.
"As a young student there for three years, I received whatever set I may have had toward good purposes in life," Hoover later said of the academy.
On the quaint 1880s Newberg campus, no one could know Hoover would be named Engineer of the Century, would live and work on five continents, would direct the greatest humanitarian projects the world had seen – and that, in 1928, he would be elected president of the United States.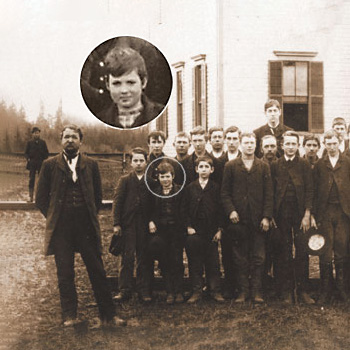 "I can't afford to underestimate the potential of any student," is the way one professor puts it. "The steady gaze of young Bert in those old photos won't let me!"
The Hoover Academic Building, built in 1977 on the Newberg campus, was named after the former president and was renovated in 2006. The Hoover Collection in the Hoover-Hatfield Library displays various photos and memorabilia from his life and contains materials written about President Hoover and his administration.
Herbert Hoover the Engineer
Hoover went on from Friends Pacific Academy to join the first entering class at Stanford University in 1891. After graduation, he launched his career by doing geological surveys and later became a successful mining engineer and consultant.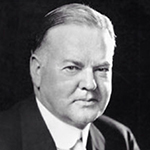 It is a great profession," he said of engineering. "There is the fascination of watching a figment of the imagination emerge through the aid of science to a plan on paper. Then it moves to realization in stone or metal or energy. Then it brings jobs and homes to men. Then it elevates the standards of living and adds to the comforts of life. That is the engineer's high privilege.
"To the engineer falls the job of clothing the bare bones of science with life, comfort and hope. No doubt as years go by people forget which engineer did it, even if they ever knew. Or some politician puts his name on it. Or they credit it to some promoter who used other people's money. But the engineer himself looks back at the unending stream of goodness which flows from his successes with satisfactions that few professions may know. And the verdict of his fellow professionals is all the accolades he wants.
Engineering at George Fox
The university's connection to its most famous alumnus was further deepened in 1987, when Bob Harder was hired to direct the university's new 3-2 engineering program (three years of instruction at George Fox, two at a partner institution), developed in cooperation with the University of Portland.
The university graduated its first engineering class in May of 2004. That same year, the department began the process of applying for accreditation with the Engineering Accreditation Commission (EAC) of the Accreditation Board of Engineering and Technology (ABET).
Shortly thereafter, in August of 2005, the department received a tremendous boost with news that ABET had approved its first bid for accreditation after a year-long review process.
Today, George Fox's engineering major includes five concentrations: