Kathryn Saunders

,

MSW, LMSW

Associate Director of Field Education

Assistant Professor of Social Work

Areas of Expertise
Geriatric Social Work, Dementia Support
Health Care Administration
Servant Leadership
Crisis Response and Intervention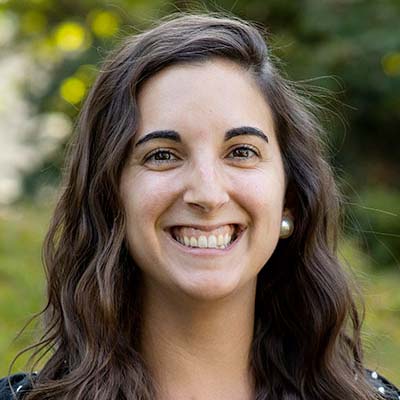 A social worker with extensive experience working with the elderly, crisis, leadership and healthcare services in Yamhill and Washington counties, 
Kathryn Saunders
, joined the university in 2021 as an assistant professor of social work and associate director of field education.
An alumna of George Fox and a Certified Licensed Master of Social Worker, she worked at Friendsview Retirement Community the eight years before her arrival, the last four of which as community life director, three years as a social worker (2014-17), and one year as activity director (2013-14), previously serving three years in a volunteer role. She is a certified Oregon Residential Care Facility Administrator, certified in Servant Leadership from Gonzaga University, and has participated in extensive leadership programs. 
Saunders has also taught on an adjunct basis at the university since 2014, and during that same time frame she works as a support group facilitator with the Oregon Alzheimer's Association. She earned a master of social work degree from the University of New England in 2017 and a bachelor's degree in social work from George Fox in 2013.
Kathryn lives in McMinnville with her husband, Ethan, who is also an alumnus of George Fox, and they have a daughter, Clara