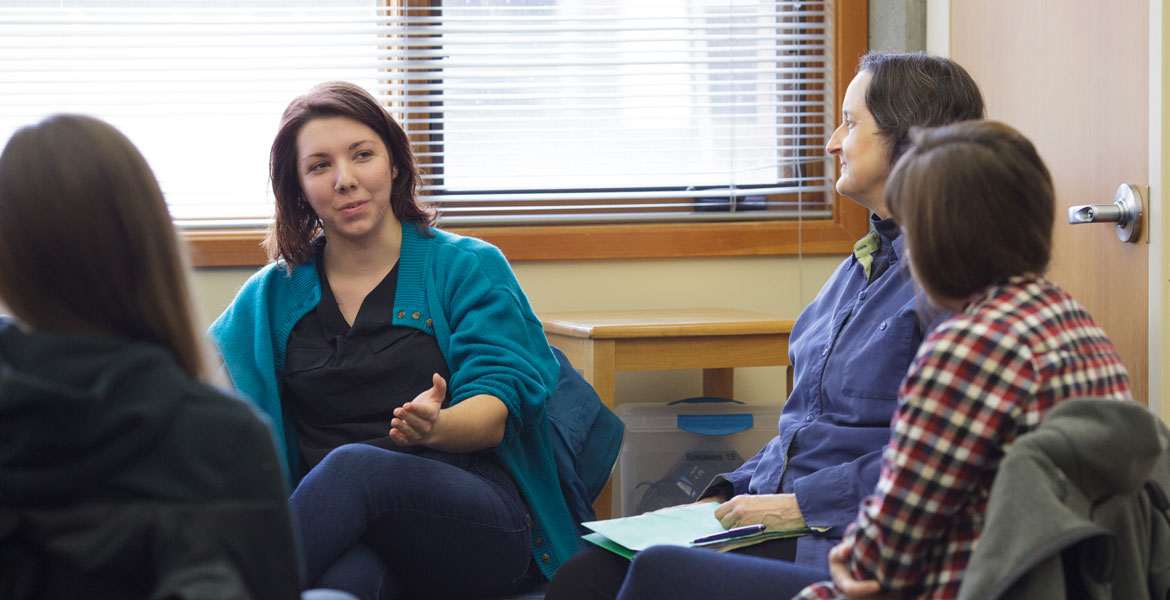 Types of Social Work
With the complexities and anxieties of our culture on the rise, the demand for social workers has never been greater. The world needs people who are passionate about bettering the lives of others.
There are many possible career paths for social workers, and the work they do can look quite different. But they share a common goal: to meet the needs of others and care for the vulnerable and disadvantaged.
Here are descriptions of some of the settings in which social workers work and the types of jobs available in each.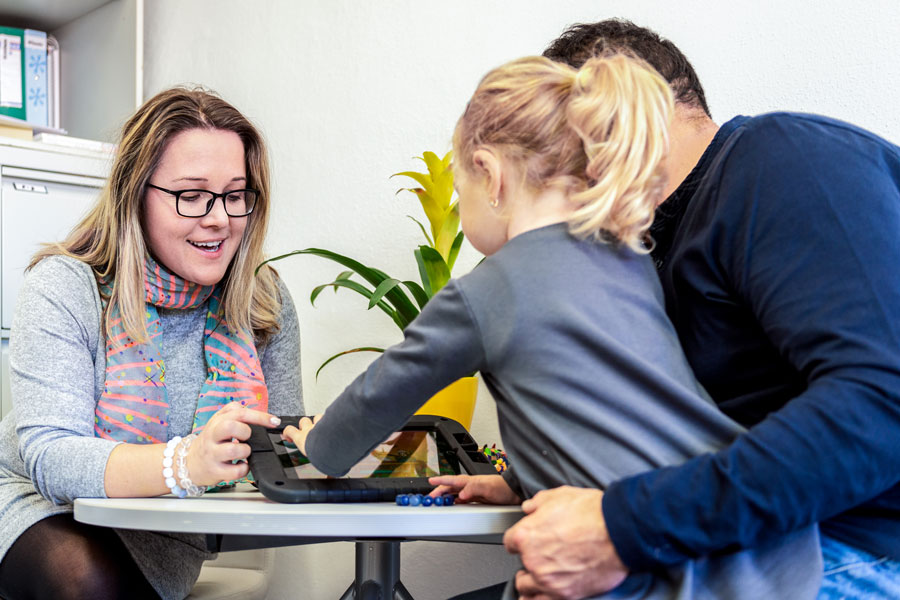 Child, Family and School Settings
Schools
School social workers confront challenges to a student's academic success and well-being, especially when the situation needs collaboration between families and schools. They work directly with school administrators as well as students and families, providing leadership in forming school discipline policies, mental health intervention, crisis management, and support services.
Many obstacles students face begin at home, and the role of a school social worker may involve:
Helping students and their families meet basic needs, such as housing, food, or medical and mental health care
Increasing access to resources for meeting needs
Working one-on-one or in small groups with students with behavioral concerns
Developing school programs for students with unique needs, such as special education, talented and gifted, or at-risk
Social workers in this field work in elementary, middle and high schools, as well as in alternative schools and family resource centers.
Child Welfare
Social workers also specialize in serving society's most vulnerable, helping families provide a safe and nurturing environment for children. When this isn't possible, social workers intervene to protect the children from harm. Child and family social workers ensure that kids who have experienced abuse or neglect are supported through a range of services.
Where they work
Child welfare organizations and child protection agencies
Adoption agencies
Foster care agencies
Daycare providers
Schools
Individual and family services agencies
Degree Requirements
Social work careers require a minimum of a bachelor's degree. Positions in schools often require a master of social work (MSW) degree from an accredited school of social work along with the completion of a relevant practicum, internship or supervised field experience. However, in some cases, a bachelor's degree in social work will qualify under the supervision of a social worker with more credentials.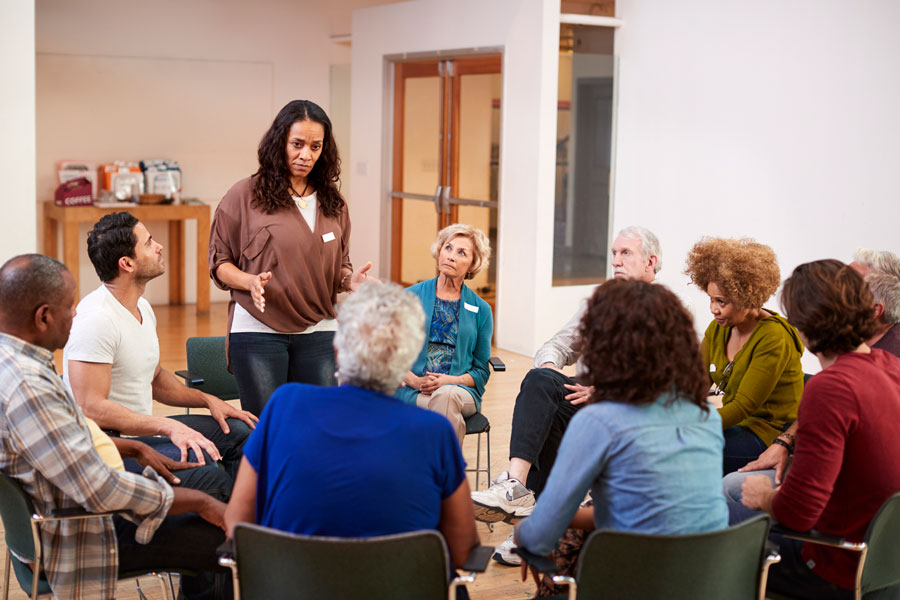 Community Settings
While most people think of social workers working with individuals or small groups, community social workers usually work with large groups of people. These communities can be:
Cities, states or counties
A people group facing challenges, such as immigrants or the homeless
A nonprofit or grassroots group trying to address a common problem, such as suicide or reducing pollution
Community social workers can even work internationally to help communities overwhelmed by refugees, natural disasters or recovering from war.
The work of community social workers can include:
Policy analysis and change
Program development and management
Advocacy and lobbying
Community organizing
Social entrepreneur
Disaster relief and rehabilitation
International community development
Where they work
Community-based organizations
Clinics
Individual and family services agencies
Advocacy organizations
Government, at various levels
Legislator
International nonprofit organizations
United Nations Development Agency
Degree requirements
Depending on long-term career goals, community social workers need either a   bachelor of social work  or   master of social work degree. Both are acceptable degrees in the field, but generally, a BSW only allows for working entry-level jobs.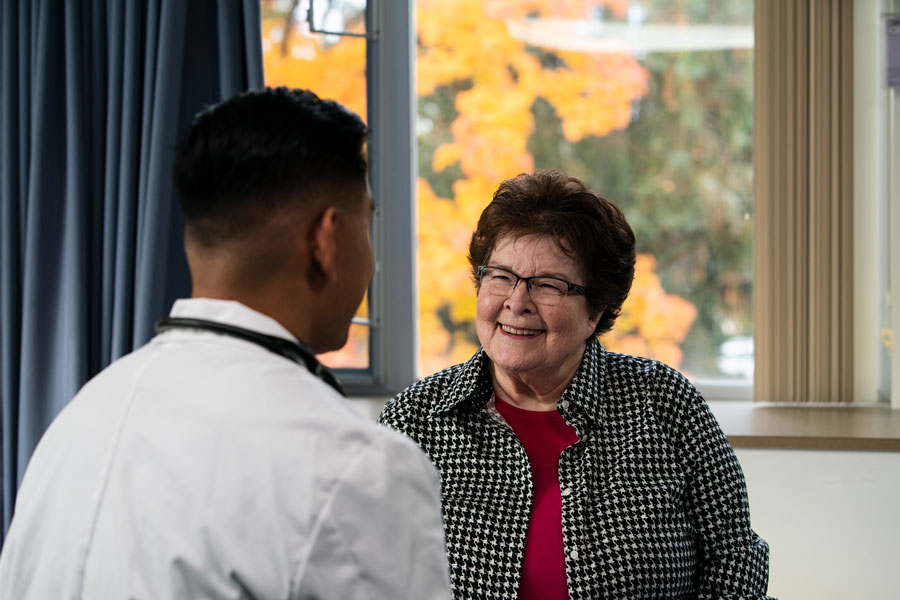 Medical Settings
Individuals and families experiencing health problems also face emotional, logistical and financial challenges. Healthcare social workers, also known as medical social workers, can help them navigate healthcare systems and access the resources they need beyond their medical care. This can include counseling, referrals to resources and health education.
Public health social workers provide similar services to communities dealing with widespread health crises, such as disease outbreak or lead in drinking water.
Where they work
Hospitals
Dialysis clinics
Acute rehabilitation centers
Nursing facilities
Health departments and clinics
Hospices and Palliative Care
Degree Requirements
The majority of jobs in this field of social work require an MSW degree from a Council on Social Work Education-accredited institution.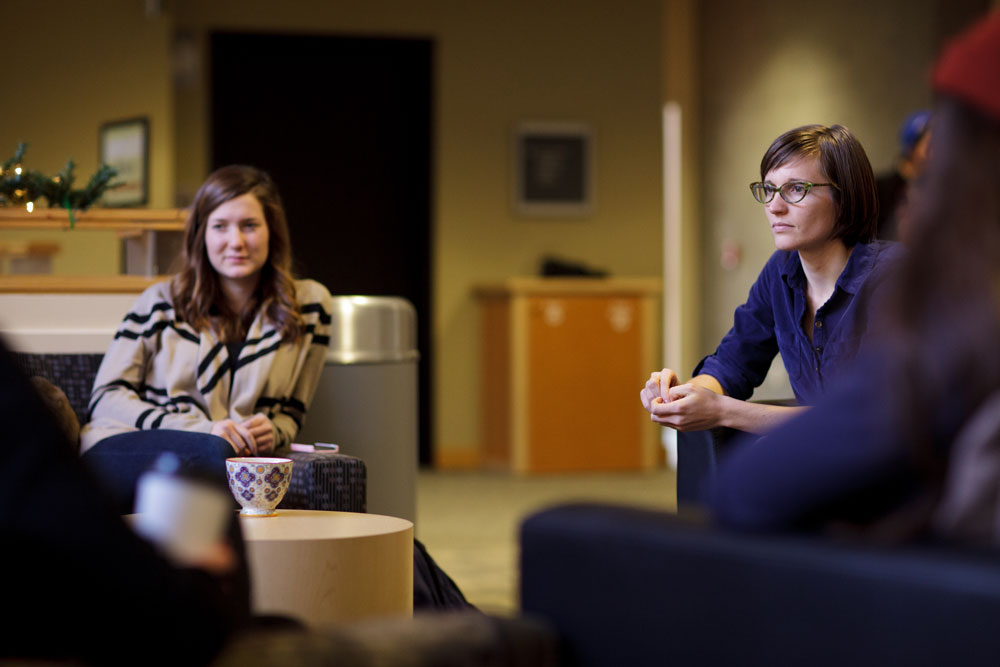 Psychiatric Settings
Psychiatric social workers specialize in mental health services and may provide psychosocial assessments and therapy. They commonly work with family members and the patient's medical team to address their client's needs.
Those employed at psychiatric hospitals typically do psychosocial assessments and provide therapy, and if the patient is involved in any legal procedures, the social worker may have a role in information gathering.
There is also a need for social workers to work in outpatient centers with juveniles and adults, serving as advocates, performing assessments, and making referrals as necessary.
Where they work
Hospitals
Outpatient centers
Private practices
Community mental health centers
Governmental agencies
Degree Requirements
These professionals must have an MSW and a clinical social work license.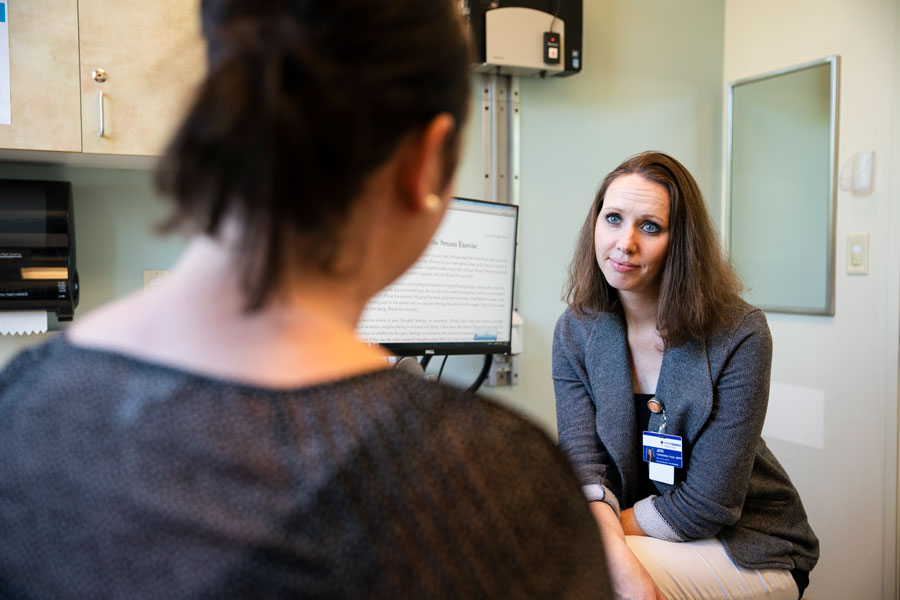 Mental Health and Substance Abuse Settings
When it comes to mental health and addiction, most people think of psychologists and psychiatrists, not social workers, but social workers play an important role here as well.
Mental health and substance abuse social workers work with individuals, groups, families and couples to provide treatment for mental illness and substance abuse. For many people, these issues go hand in hand.
Those with a master of social work degree and appropriate license can provide psychotherapy to clients. Treatment can involve medication, therapy and counseling, and help in accessing other resources.
Where they work
State Psychiatric Hospitals
Non-profit organizations
Gambling treatment addiction agencies
Private practice
Treatment facilities
Prisons
Community mental health centers
Addiction treatment centers (various behavioral addictions including gambling, etc.)
Degree Requirements
The majority of jobs in this field of social work require an  MSW degree from a Council on Social Work Education-accredited institution.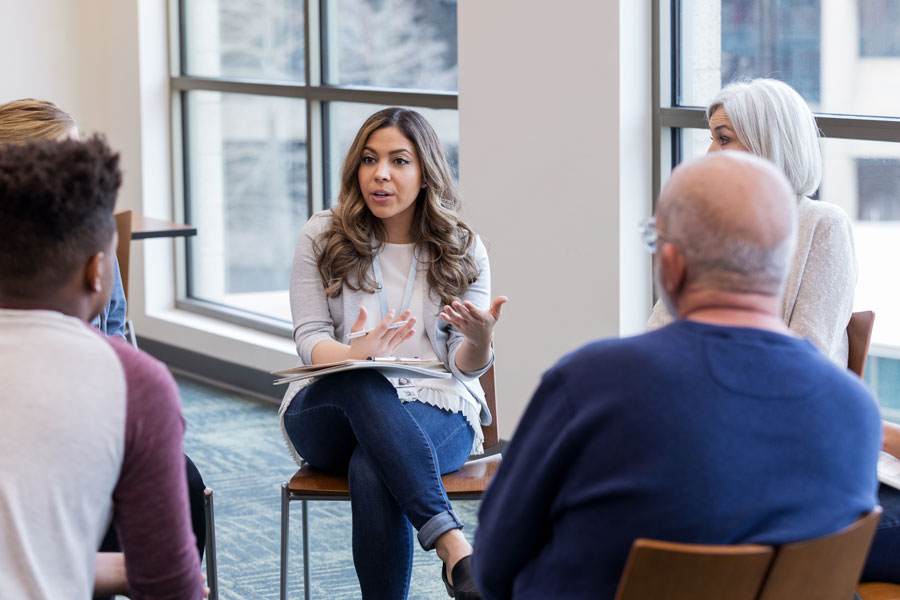 Administration Settings
Social workers in administration roles don't serve as clinicians or case managers. Rather, they work on a more macro level, taking on directorial roles for health agencies or social service programs. They may be researchers, planners and policymakers, or they pursue an academic career and teach at the collegiate level.
Often, social workers in administration roles have gained field experience and are using their expertise to improve social work practice and advocate for change.
Social workers may:
Lead a team of social workers
Conduct research
Draft policy
Do public relations
Raise funds
Write grants
Work in this field of social work requires knowledge of social policy and delivery of social services. Agencies and human services organizations today are complex, requiring someone with skills in:
Budgeting
Designing programs
Evaluating the effectiveness of existing programs
Managing strategy
Where they work
Child welfare departments
Social services agencies
School personnel departments
State mental health departments
Public welfare agencies
Human resources departments
Corporations
Universities
Degree Requirements
Jobs in the administration field generally require a master of social work, as well as real-world field experience.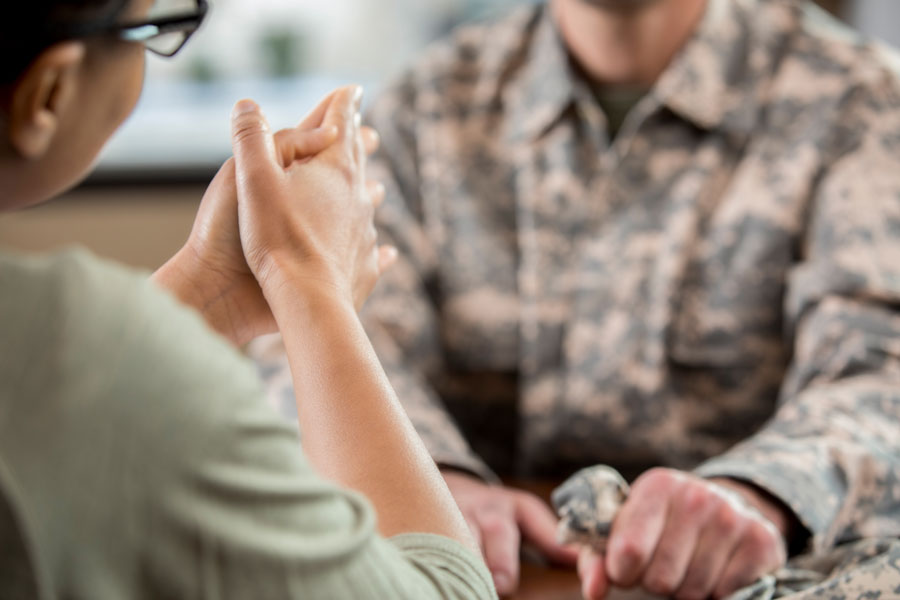 Military Settings
Military social workers help service members and their families with the challenges of military life, during and after serving. Social workers who work in this setting must address the mental, physical and emotional needs of active-duty service members and veterans.
Because of the sensitive nature of military service, which can include traumatic experiences, social workers in this field must be equipped to help veterans cope with psychological and/or emotional disorders. They are also a support to families dealing with the emotional toll of deployment and may encounter instances of domestic violence, child abuse or substance abuse.
Where they work
Military hospitals
Veteran affairs hospitals and outpatient centers
Military base family services units
Military correctional facilities
Community and military base schools
Degree Requirements
Most military social workers are required to have an MSW degree.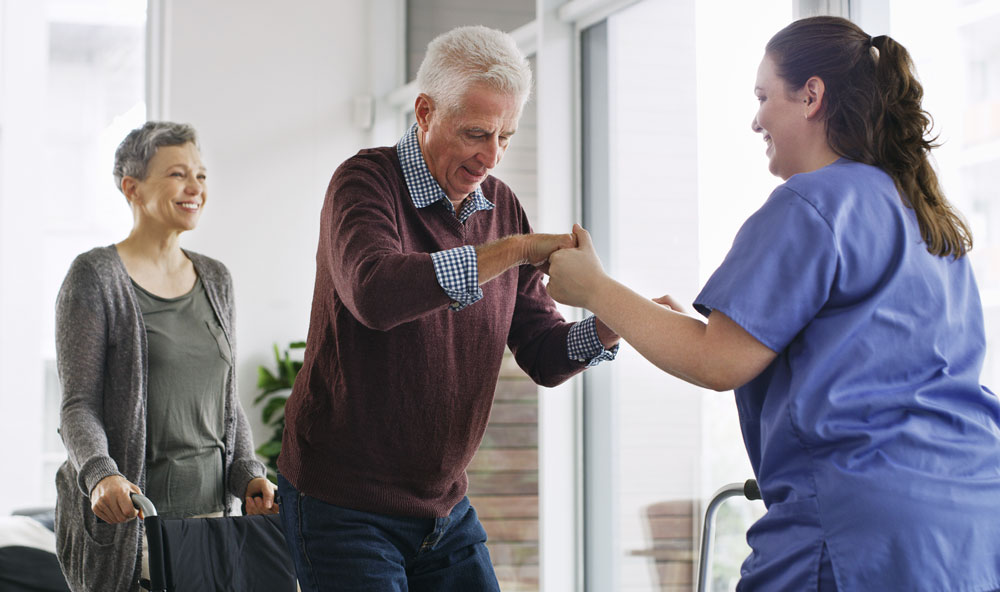 Geriatric Settings
The elderly are vulnerable to many different challenges, including:
Poverty
Physical health problems
Mental illness, such as depression and loneliness
Alzheimer's and other types of dementias
Lack of mobility, which can lead to social isolation and make it difficult to access resources
Geriatric social workers connect the elderly with resources and help them maximize their quality of life. They may help clients apply for housing, assist with healthcare needs, and offer emotional or mental health support.
Where they work
Private practices
Long-term care facilities
Adult protective agencies
Outpatient services
Degree Requirements
Jobs in geriactric settings require, at minimum, a bachelor's degree. Most positions require a master of social work degree.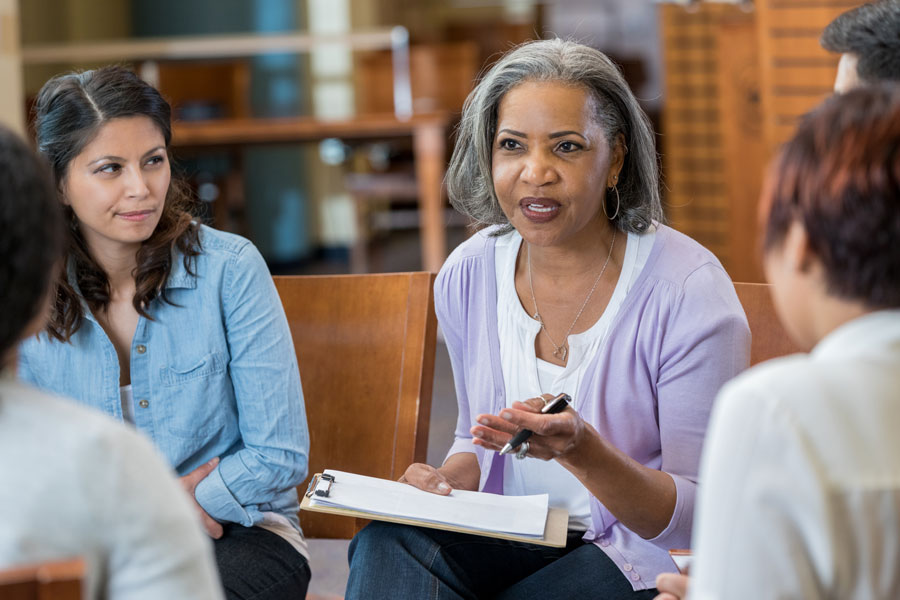 Criminal Justice Settings
Criminal justice social workers serve clients that range from the offender to the family or individual impacted by an offender's actions. For this reason, the role requires they show impartiality and empathy, with the ultimate goal of being an advocate for their client.
Social workers in this field recognize the societal or personal reasons behind criminal behavior, and must be willing to put biases aside to act in the best interest of their clients.
They may serve as:
Mental health professionals
Diversion program managers
Court Appointed Special Advocate
Offense specific treatment counselors
Case managers
Conflict mediators
Where they work
Courts
Rape crisis center
Police departments
Correctional facilities
Degree Requirements
A master's degree in social work is often required to practice in this field. However, in some cases, a bachelor's degree in social work will qualify under the supervision of a social worker with more credentials.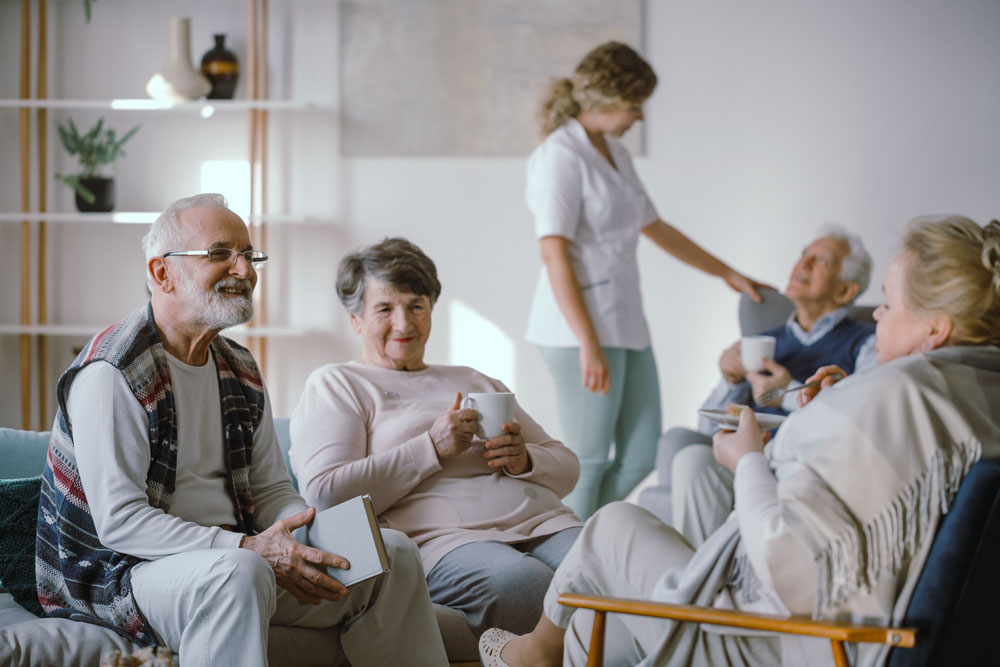 Hospice Settings
Hospice social workers support individuals nearing the end of life and those coping with a chronic illness. They also provide families with grief counseling and/or connect them to outside services and support groups that address their clients' needs.
They are often educators. They may lead a support group, provide training to others involved in the treatment process, or teach their patients non-medical techniques for managing pain. In many cases, they are called upon to address a person's emotional and spiritual needs.
Where they work
Hospices
Nursing homes
Advocacy organizations
Degree Requirements
The majority of jobs in this field of social work require an MSW degree from a Council on Social Work Education-accredited institution.