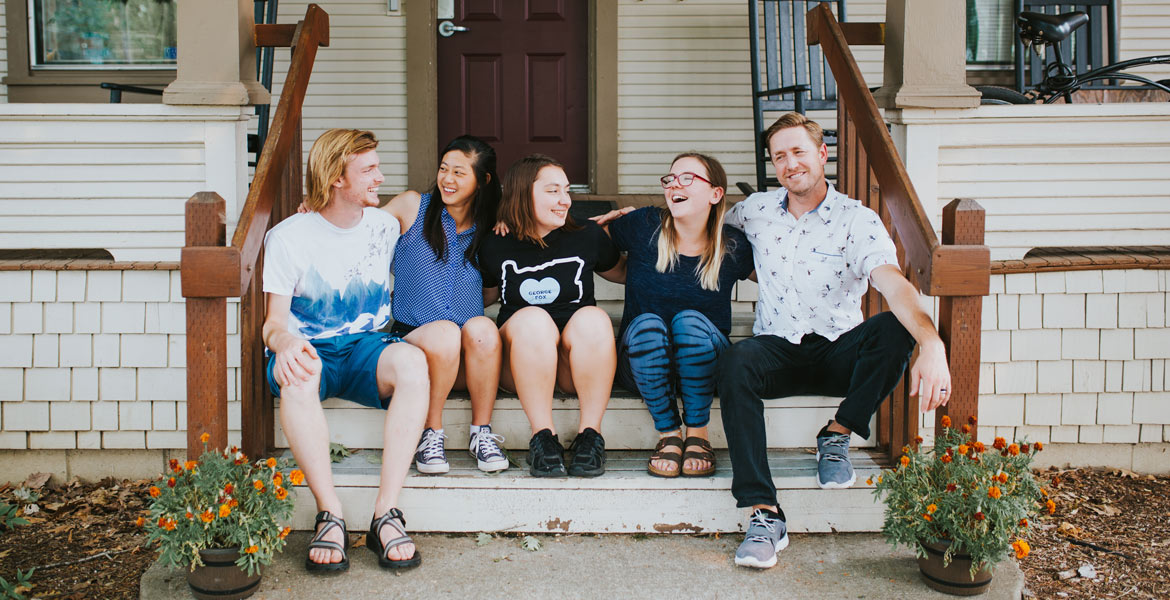 Spiritual Life Internship Opportunities
Spiritual life internships are not only an opportunity to serve and contribute toward the Christ-centeredness of our campus community, but are also opportunities for personal growth, vocational discernment and making memories with a great team doing important work!
You can find applications for paid internships with spiritual life on the George Fox Handshake site.
Internship Requirements
Each spiritual life internship is designed to help students engage in the dynamic intersection of applied classroom concepts, preparation for long-term work in their field, and collaborative interdisciplinary teamwork in a cross-cultural and ministry-minded workplace.
Interns will gain new tools by exercising leadership and teamwork under the continuous mentorship of the campus pastors. We offer  competitive internship opportunities that are unique and employ a specific skill set for each important role on our team. 
Interns work an eight- to 10-hour work week (35 hours a month that includes office hours)
Sample monthly time commitment:
Two to four one-to-one meetings with a spiritual life professional staff mentor per month (four hours/month)
Four weekly team meetings with specific SpiL ministry team (six hours/month)
Out-of-office internship hours (10 hours/month)
Spiritual life house hours (10 hours/month)
Total: 35 hours/month (approximately eight to 10 hours/week)
Interns are asked to participate fully in the following:
Pre-semester intern training (two weeks before fall semester classes begin)
Midyear intern training (usually January)
Weekly team meetings
Monthly learning and integration labs 
Internship Descriptions
Campus Ministry Internships
@GFUSpiL | Design, Media, & Marketing Coordinator

Serves, online and on public screens, to creatively and professionally raise campus awareness of formational opportunities for worship, experiential learning, discipleship, immersion, and service. Responsible for branding and overseeing the design of all spiritual life programming promotional material, this intern must be familiar with the Adobe design suite and be able to work with George Fox's marketing communications team to get all promotional material posted online or printed. 

Campus Ministry Intern/Student Chaplain(s)

Serves to promote a strong connection between George Fox students' lives of prayer, worship and discipleship to Christ through planning and implementing regular student-led prayer and worship on campus, particularly in living areas.

Worship Band Leader(s)

Serves to provide leadership for various chapel/worship bands, choosing music, leading rehearsals and developing cohesion among the band members. As a skilled musician (instrument can vary), this intern will be able lead peer musicians with a pastoral heart. A willingness to learn new songs, especially those of different languages and worship styles, is strongly recommended, and will be included in the training of the entire band.

 
Community Empowerment Internships
SpiL Trips Coordinator

Serves to enrich students' personal and communal spiritual growth through winter and spring break trips that challenge students to travel, listen, learn from, and serve alongside partner organizations in the context of the other cultures, communities and complexities, modeling empowerment, peacemaking and community development.

Mentoring Programs Coordinator

Serves to enrich students' spiritual growth by connecting them to opportunities to learn and serve vulnerable children and families in the area.

Generation Connections Coordinator

Serves to enrich students' personal and communal spiritual growth through opportunities for service that promote community empowerment through programs with local retirement community residents, veterans and other community members experiencing physical and/or other developmental limitations.
Questions?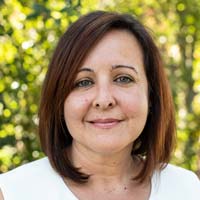 Program and Events Coordinator for Spiritual Life