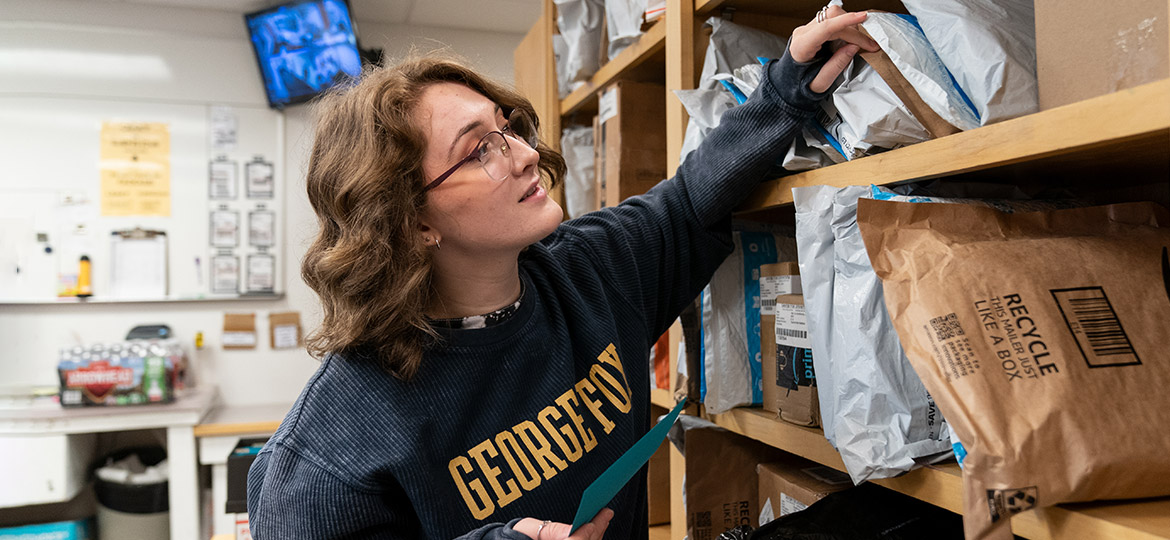 Information for New Students & Family Members
Hours
Our hours are 8 a.m. - 4:30 p.m., Monday through Friday.
Sending Mail to Students
Each student is assigned a campus mailbox, which will stay the same throughout the entire time that they are a student at George Fox, regardless of whether they live on or off campus.
Students can find their campus mailbox number in MyGeorgeFox by going to Self Service > Campus Personal Information > Addresses > Campus Box.
To send mail to a student's mailbox, use this address format:
Student Name
George Fox University
501 Villa Road #_______ (box number goes on this line)
Newberg, OR 97132
Notice the street number. Do not use 414 N. Meridian St. (the university address) for student mail or packages. Be sure to include the student's name and box number. Do not use nicknames or pseudonyms. Incorrectly addressed mail and packages may be delayed.
Mail Services Overview
Mail Services receives mail and packages through USPS, UPS, Federal Express, Amazon and other carriers.
We provide service at the Roberts Center, 501 Villa Road, for all incoming and outgoing mail and packages.
We sell a variety of envelopes, stamps and package supplies. Stamps are available in books, sheets, or individually.
Incoming Mail and Packages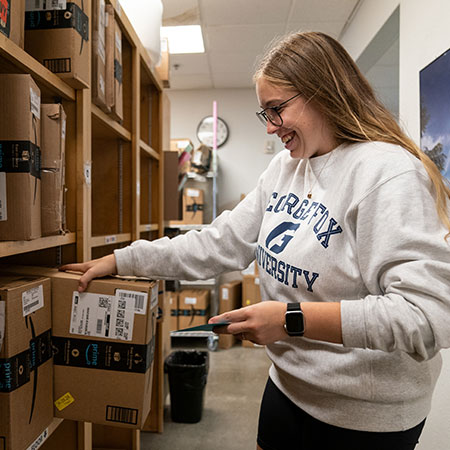 Mail and packages that are too large to fit into a student's mailbox are stored at Mail Services. Students are emailed when they have a package and or first class mail to pick up. Photo ID is required for picking up all mail and packages. Photos of ID on a cell phone will not be accepted.
For mail that requires a signature (certified, insured, etc.), Mail Services acts as the agent. These items require photo ID and a signature from the student for pick-up. Students who receive such mail will receive an email from Mail Services when it is ready for pick-up.
Outgoing Mail and Packages
Outgoing mail and packages can be sent from Mail Services, located in the Roberts Center at 501 Villa Road.
Campus Mail
Campus mail from university offices, professors or students is delivered throughout the day. No postage is required for intra-campus mail.
Questions?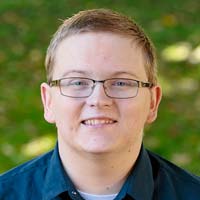 Senior Mail Services Specialist