Library Instruction
Table of Contents
Information Literacy at George Fox
In context of the university mission to prepare students spiritually, academically, and professionally to think with clarity, act with integrity, and serve with passion, research and instruction librarians develop curious, contextual, critical thinkers who are prepared to find and apply reliable information, with wisdom and integrity, to foster human flourishing.
What is Information Literacy?
A common standard, the ACRL Framework for Information Literacy for Higher Education presents six overlapping and related concepts that are considered the building blocks of information literacy. They are:
Authority Is Constructed and Contextual
Information Creation as a Process
Information Has Value
Research as Inquiry
Scholarship as Conversation
Searching as Strategic Exploration
Information literacy is distinct from media literacy and digital literacy. It can inform teaching about fake news, selecting sources for research papers, and how to use the library, but it's bigger than that. The American Association of Colleges and Universities lists information literacy as an Essential Learning Outcome, that is, part of "the knowledge and skills gained from a liberal education, providing a framework to guide students' cumulative progress."
"The job of information literacy is to help students embrace their role in the collective effort of stumbling toward understanding, to have the confidence to ask questions that may not have easy answers, and to have ready to hand the ethical tools to inquire with integrity." - Barbara Fister "Principled uncertainty: Why learning to ask good questions matters more than finding answers." Project Information Literacy Provocation Series.
What Does Library Instruction Look Like?
Research and instruction librarians are experts in information literacy and in teaching these concepts to students. George Fox librarians regularly map information literacy standards as well as the appropriate professional standards and accreditation requirements to the curriculum and classes here at George Fox.
A critical aspect of library instruction is collaboration with faculty in our liaison areas. Our most successful collaborations begin with a conversation. These conversations sometimes result in traditional classroom instruction, but often also lead to creative asynchronous solutions.
Undergraduate Curriculum: Research Ready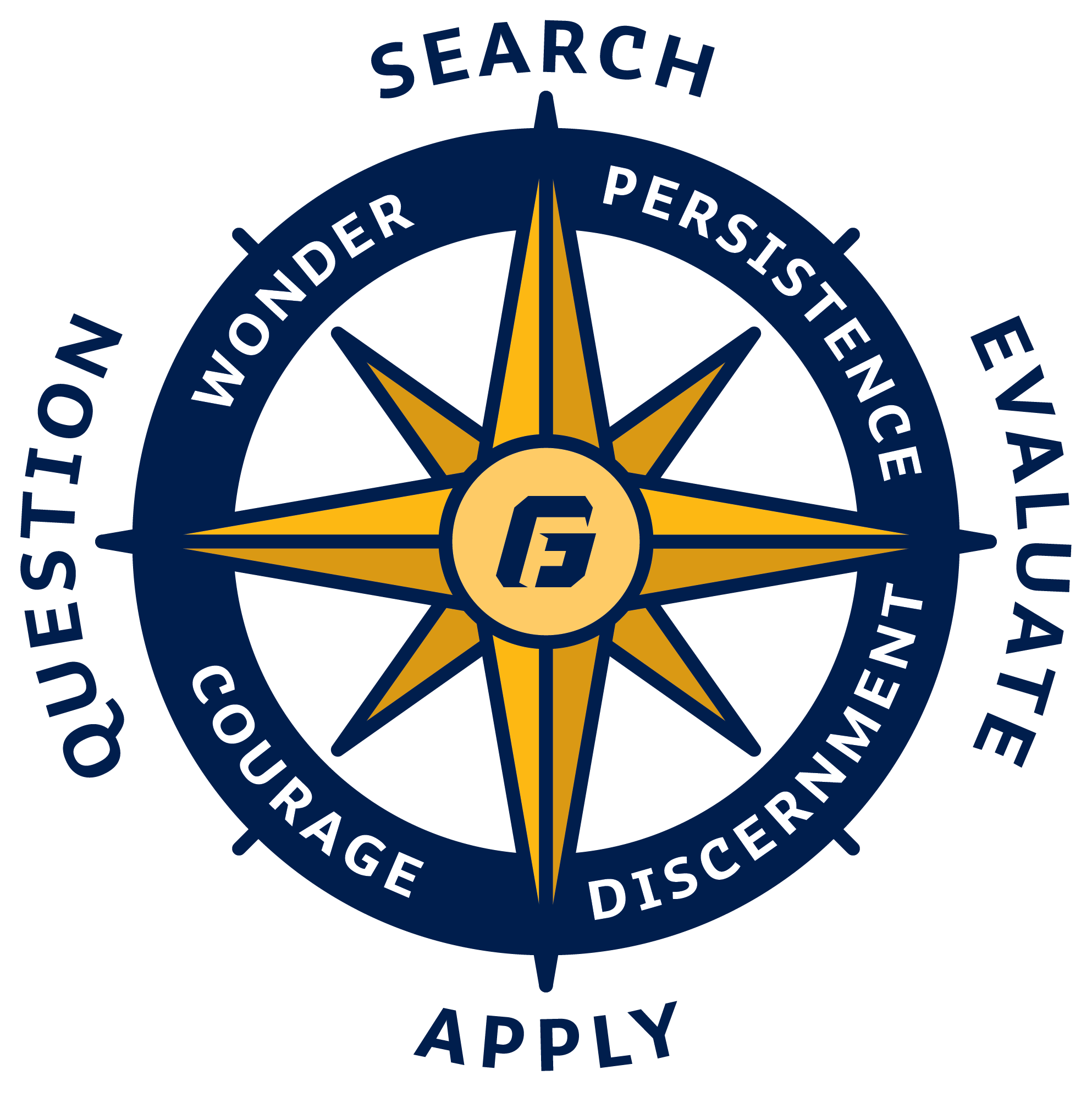 Research Ready is a faith-informed, two-part curriculum in information literacy. It begins with foundational instruction in the Cornerstone Core to ensure basic competencies and research skills. Next, the curriculum builds on that foundation in major-specific courses to prepare students for research and information needs in their chosen fields.
Contact your librarian to learn more about existing library instruction in your department and to request instruction for your classes.
Graduate Curriculum
Librarians base instruction for graduate programs on professional and program standards. We collaborate with our programs to ensure that students are successful in their course work and graduate with the research skills and dispositions needed to excel in their fields.
Contact your librarian to learn more about existing library instruction in your program and to request instruction for your classes.
Types of Instruction
Librarian classroom presentations (in person or online)
Classroom information literacy activities or assignments
Tailored research guides for a subject or course
Library skill tutorial videos
Assigned one-on-one consultations between librarians and students
Co-curricular workshops or events
Whatever you and your librarian dream up!
Request Library Instruction
To request instruction, contact your librarian. They will likely want to see your syllabus and any assignment details and will ask about learning objectives for library instruction. We love collaborating to create lessons/activities that are tailored to your specific needs, but you can also see examples of content we teach regularly on the Faculty Guide to Library Instruction.