A Welcoming Community

A hallmark of the William Penn Honors Program is our vibrant, close-knit community life. Students enter the program in a cohort of students and travel with these peers through the program's four years. Beyond the classroom, we offer a range of events and opportunities that facilitate spiritual and social growth and form students as leaders and mentors.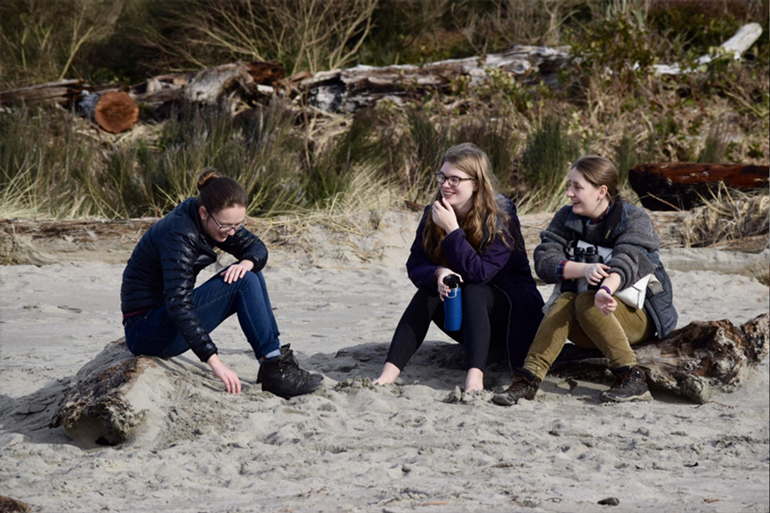 Spiritual Retreat
The honors program organizes an annual Spiritual Retreat to help students rest, form friendships, and grow in faith together. Past retreats have been held at Camp Cascade in the foothills of the Cascade Mountains, Twin Rocks on the beautiful Oregon Coast, and Mount Angel Abbey in the Willamette Valley. Each retreat invites students into spiritual reflection on a chosen theme. Past themes include Sabbath, Church, and Faith and Doubt.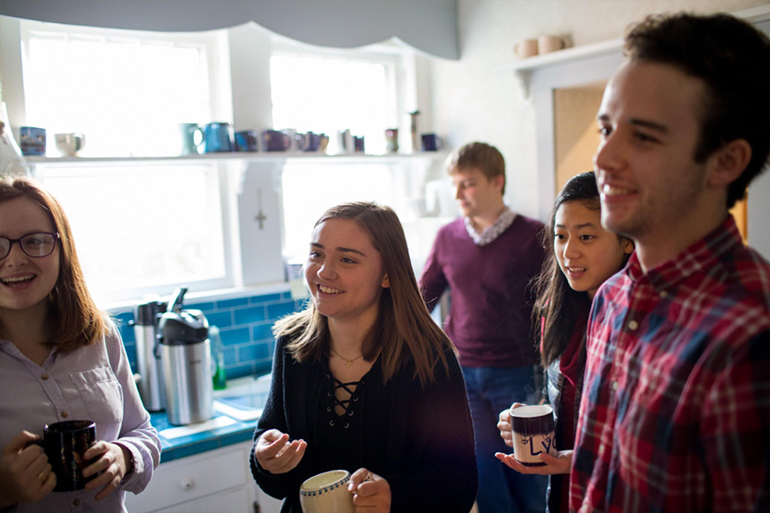 PhTea
PhTea is a quick and fun weekly touchpoint, hosted in the Pennington House. Faculty and students mingle and socialize over tea and coffee, hear important program announcements, and read a poem aloud. PhTea is a great way to pause, connect and reflect in the middle of the busy semester.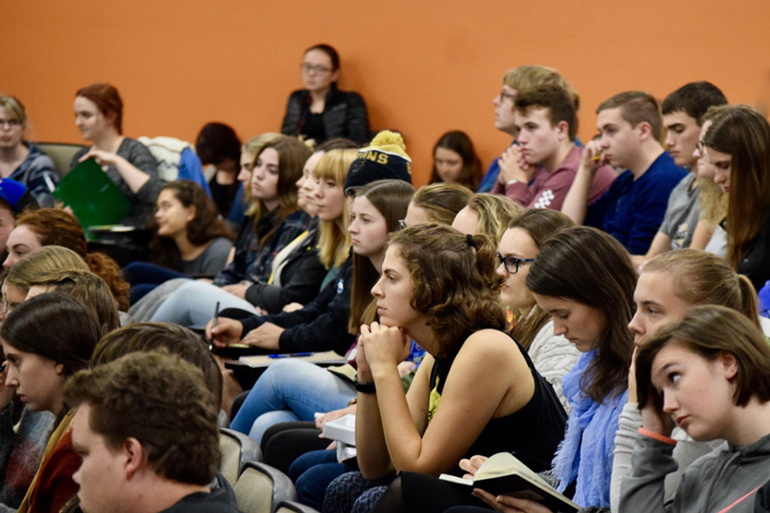 Penn Forum
The Penn Forum is an evening event that gathers together the entire honors community twice a semester. Each forum incorporates social and spiritual components, as part of our commitment to holistic student formation. On the social side, students are able to connect with other honors students across different years and majors. On the spiritual side, every forum includes communal prayer and worship, and a keynote speaker or panel that allows students to connect the dots between ideas discussed in seminar and their spiritual lives. Previous forums have featured personal testimonies from professors and faculty panels on significant contemporary issues.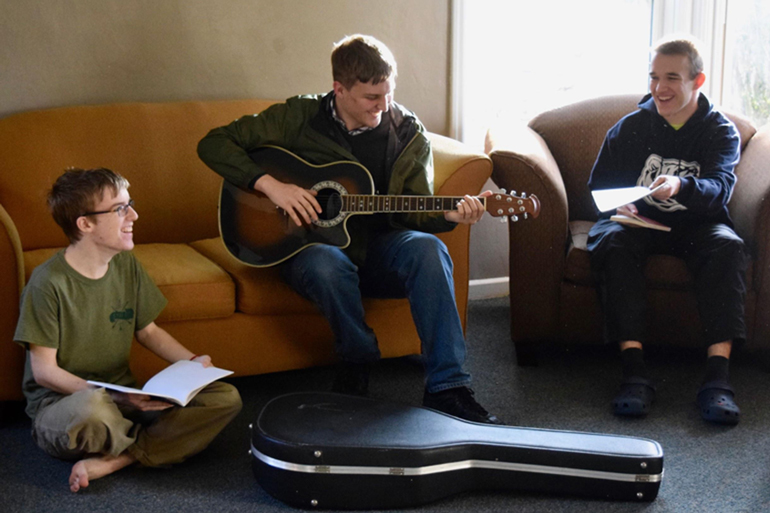 The Living Learning Community (LLC)
The Living and Learning Community is an intentional residential community for honors students who want to practice their faith in a communal setting. The honors LLC consists of two houses, one for men, and one for women. In collaboration with residence life staff and honors faculty, LLC members design a way of life together that includes regular spiritual disciplines, worship services, Bible studies, and shared meals. This project is inspired by transformative intentional communities in the Christian tradition, such as Dietrich Bonhoeffer's Finkenwalde Seminary and Benedictine monastic communities.
Student Leadership Opportunities
The honors program offers various opportunities for student leadership development:
Honors Interns
Honors interns work closely with faculty and program directors on a range of tasks, including office administration, marketing, recruitment and event planning. The primary role of the honors intern is to serve as an ambassador for the program and connect with prospective students who visit campus.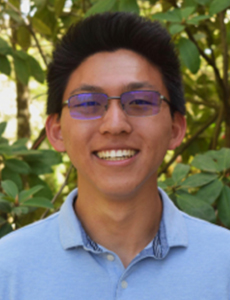 The William Penn Honors Program student community is comprised of diverse, multi-talented, and motivated individuals whose interests and aptitudes extend far beyond the classroom.
Within the William Penn Honors Program, there are multiple opportunities for leadership development. Interns like Daniel Cho serve as student ambassadors to prospective students and design major events and fellowship gatherings to cultivate a vibrant community life within the honors program.
Honors Peer Advisors
Honors peer advisors are returning honors students who volunteer to serve as mentors for incoming freshmen. PAs help new honors students adjust to college life, coach them in effective study habits, and engage with each student for a one-on-one conversation over coffee.
Honors Student Government
Honors student government is a student-led organization that facilitates informal social gatherings within the honors community, as well as outreach activities that connect with the wider George Fox campus. Each year, student government organizes the popular "Homerathon" – a 24-hour seminar marathon relay that includes both faculty and students.