Ross McCullough

,

PhD

Associate Director, Honors Program

Associate Professor of Theology

Teaching and research interests
Eschatology
Creation
The Eucharist
Late scholasticism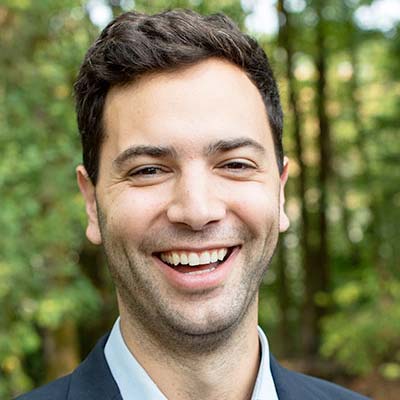 Ross McCullough joined the university as an assistant professor of theology and faculty fellow in the George Fox University Honors Program in 2018. He studied patristic theology at the University of Notre Dame before doing a doctorate at Yale University at the intersection of systematic theology and analytic philosophy of religion.
Dr. McCullough's first book, Freedom and Sin: Evil in a World Created by God (Eerdmans, 2022) reconciles traditional Christian commitments to, on the one hand, God causing all that is and, on the other, God in no way being responsible for sin. He also has academic publications on the doctrine of hell, the eucharist, the hermeneutics of Scripture, and liberation theology. His popular articles have appeared in First Things, Commonweal, and America Magazine, among other venues.
Dr. McCullough lives with his wife and four children across the street from St. Peter parish in Newberg, where he is on the pastoral council and leads RCIA.
Academic Background
PhD, Religious Studies (Theology and Philosophy of Religion), Yale University
MTS, History of Christianity, University of Notre Dame
BA, History, and Philosophy, Swarthmore College