Nicole Enzinger

,

PhD

Associate Professor of Education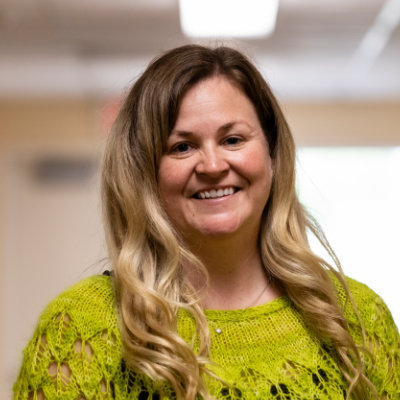 Nicole Enzinger joined the School of Education as an assistant professor of education in 2015. She teaches both mathematics and education courses at George Fox. During her time in graduate school, she taught classes as part of her assistantship at Illinois State University, specializing in classes covering numerical reasoning and teaching mathematics in elementary school. Previously, she was an assistant mathematics professor at Olivet Nazarene University (2010-12). Nicole also gained teaching experience as a high school math teacher at Herscher High School in Herscher, Ill., from 2005 to 2010.
She earned a PhD in mathematics education from Illinois State University in 2015, after earning a master's degree in the subject from DePaul University in Chicago (2009) and a bachelor's degree in the discipline from Olivet Nazarene University (2005). Her research interests are centered on children's thinking about negative integers prior to instruction in school. Nicole lives in Newberg with her husband, Kyle.