Cristina Alcaraz-Juarez

,

EdD

Assistant Professor of Education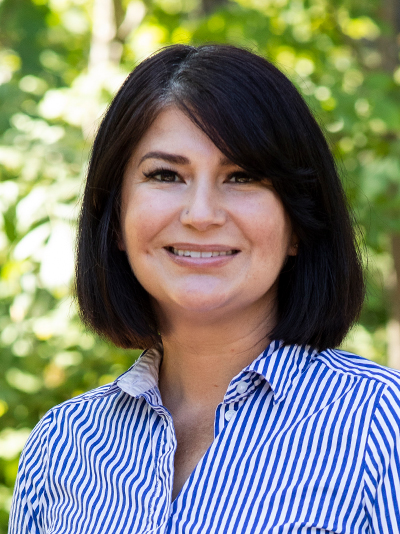 The College of Education welcomed Cristina Alcaraz-Juarez as an assistant professor of education in 2022. A 2022 graduate of George Fox's doctor of education program, she worked the previous three years as a sixth-grade math and science teacher at Fowler Middle School in Tigard, and previously served in the same district as a beginning teacher mentor (2018-20).
Cristina's teaching experience also includes a stint as an adjunct professor in George Fox's MAT program (2016-17) and as a third-grade bilingual teacher at Bridgeport Elementary School in Tualatin (2016-19). In all, she has logged more than 15 years in the profession, beginning as a Spanish teacher at the International School of Language in Lake Oswego in 2007, followed by teaching assignments in the Woodburn School District (2011-16) and as a science, engineering and mathematics instructor with Oregon State University's Science & Mathematics Investigative Learning Experience, a pre-college program (2014-16).
In addition to her doctorate, Cristina holds a master of arts in teaching degree from George Fox (2011) and a bachelor's degree in education, arts and letters from Portland State University (2010). She lives in Tualatin with fellow educator and loving husband Mario A. Juarez and nephew Anthony Lopez-Carrillo, and attends Horizon Christian Church. Cristina loves traveling, hiking and spending time with family.