Life Experience Credit
What is "Prior Learning Credit"?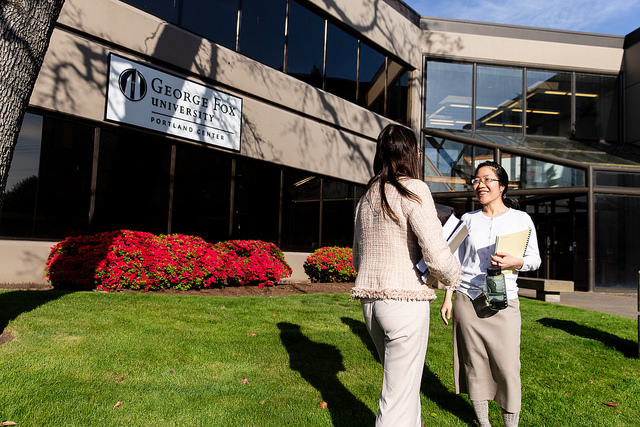 Prior Learning Credit, informally known as Life Experience Credit, is academic credit earned when a student demonstrates learning that he or she has gained outside of a traditional college classroom. This type of credit is sometimes referred to as "credit for life experience," even though the credit is awarded based on the learning that resulted from the experience—not the experience itself. Since Prior Learning Credit is non-traditional, evaluation has to be done very carefully to ensure that it meets George Fox University's standards for quality. The evaluation process for this is called Prior Learning Assessment.
During the Prior Learning Assessment process, Prior Learning Credit may be awarded through two avenues: (1) Professional Training Submissions and (2) Prior Learning Essays. In both avenues, students provide documentation of an adult (post-high school) experience, then describe and analyze the learning that occurred. Credit awards are not based on the experience but on the learning that occurred through the process.
Who is Eligible for Prior Learning Credit?
Students actively enrolled in the Adult Degree Program at George Fox University may be awarded a maximum of 30 semester hours of credit through the Prior Learning Assessment (PLA) process. Credits earned through the PLA process may be used to fill open electives. They may not be used to fill general education or major course requirements.
All George Fox University students who wish to receive credit for Prior Learning Essays will need to enroll in the LACC 215 Personal and Professional Assessment course (3 semester hours). This writing-intensive class teaches students how to use the Kolb/Fry model of experiential learning to construct life-learning essays. The Kolb/Fry assessment model is a cornerstone  in adult education. The Personal and Professional Assessment course also teaches students how to submit professional training items for evaluation and possible credit award. If students anticipate submitting only a limited number of professional training items for evaluation and do not wish to take the Personal and Professional Assessment course, they may consult the Department of Professional Studies PLA Coordinator or Enrollment Manager for instructions about how to compile a Professional Training Submission.
Current Students
If you are a current Adult Degree Program student, see the PLA Student Site for details on the Prior Learning Assessment process, including submission forms and instructions. Note: You must be logged in to your George Fox Google account.
Read our journal article in The Journal of Continuing Higher Education
Read our Article