Student Perspectives
Not all ADP programs are created equal ...
Ninety-five percent of our adult degree program graduates rated their George Fox experience as "good" or "excellent" in a recent survey.
What our students are saying ...
"Excellent experience all the way from the first meeting with a counselor to graduation. Unbeatable educational support. This was far above and beyond the normal adult degree struggle."
---
"The satellite campus is convenient to those who live in the Portland and Vancouver areas. The flexibility of being able to take classes online as well as intensives made all the difference for me. The round-the-clock support from educators is unmatched, and they really really care about you."
---
Shaun Davis
When a fire destroyed Shaun Davis' family home, faculty, staff and fellow students from her ADP cohort rallied around her on a personal and spiritual level that paved the way for her success.
William Stuckey
William Stuckey always wanted to finish his bachelor's degree. Today, he's achieving that goal, both for himself and to inspire his daughter.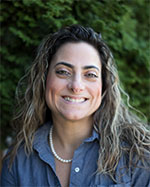 Gina Cobb
Owner, Gina M. Cobb Inc. Jewelry Consultant, Stylist and Appraiser
BA in Management and Organizational Leadership (2018)
"My admissions and enrollment counselor is a big reason I came to George Fox. She was so excited for me to continue my education. She was super awesome! I also want to do my master's degree here!"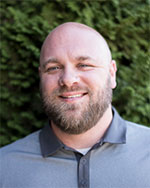 Adam Shaddy
Manager, Logistics
BA in Management and Organizational Leadership (2018)
"This is actually my third adult degree program. George Fox felt more professional than the others I've attended, which treated me as if I was just an old person still in college. Here, I was treated as an actual professional and working adult."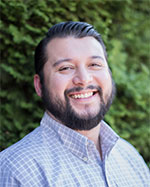 Joshua Vongdeuane
Assistant Vice President and Trust Manager, U.S. Bank
BA in Management and Organizational Leadership (2018)
"At George Fox, you will learn beyond 'what' in the classroom. You will learn 'how' and 'why' and apply it as you progress. You will make connections, network and create life-long relationships that are priceless. If you have a career goal, or you hit a ceiling in your career that requires a degree to move on, finish your degree."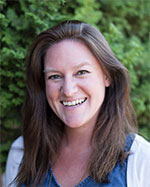 Krista Davis
Commercial Sales Support Specialist
BA in Management and Organizational Leadership (2018)
"I had a coworker who was a part of the [George Fox] program, and she spoke very highly of what it offered. After I talked with an advisor, I knew this was where I was going to finish my degree."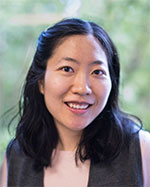 Deborah Okamoto
BA in Healthcare Administration (2018)
"I am thrilled that I have the education to match my experience as a long-time healthcare worker. The ADP also gave me the opportunity to study deeper concepts of my profession toward my ultimate goal of becoming a medical doctor. I feel much better equipped to pursue my calling." 
Christopher Sears
BA in Healthcare Administration (2018)
"I'm a stay-at-home dad, and driving somewhere else multiple times a week didn't seem very reasonable as I'm taking care of two little ones. I came here, met with a counselor, and was welcomed by a nice environment and atmosphere. It's been a super positive experience!"
Katie Reilich
BA in Healthcare Administration (2018)
"One of the big reasons I chose to come to George Fox was because it's affordable. I don't do loans, so I looked at my budget and said, 'I can do this.' The evening classes really appealed to me. I was able to work into my schedule one night a week off, so it was very doable to attend class!"