Jessica Lopresti
Assistant Professor of Communication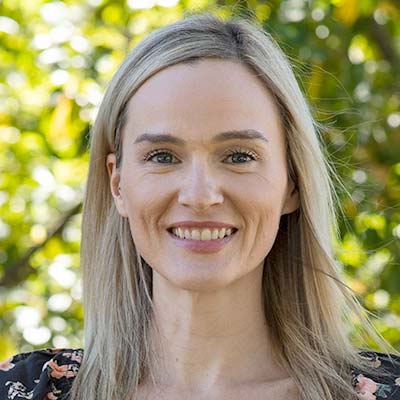 Jessica Lopresti joined George Fox as an assistant professor of communication in 2022. In the six years previous, she taught as an adjunct professor of communication in the Department of Communication Studies at Portland Community College, specializing in teaching courses on interpersonal communication, public speaking, introduction to communication, and persuasive speaking.
In addition, Lopresti served as a content developer for the institution's Online Learning Division in 2021. She has also done online teaching for Northwest University and South Western Oregon Community College in recent years. Her areas of expertise include interpersonal communication and social media.
She earned a master's degree in speech communication (2015) and a bachelor's degree in the same discipline (2013), both from Oregon State University. She lives in Keizer with her husband, Josh, and they attend Athey Creek Christian Fellowship. Jessica enjoys spending time with her friends and family, trying new restaurants, and spending weekends away in her hometown of Bend, Oregon.