Dawn Ford
Professor of Cinematic Arts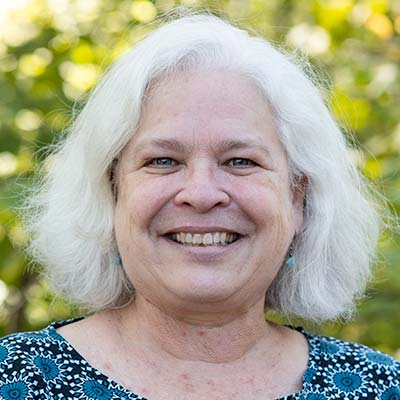 Dawn Ford joined the cinematic arts department as an associate professor of cinematic arts in 2016. In the four years prior to her arrival, she worked as an associate professor of digital media arts at Huntington University in Huntington, Ind. Prior to that, she taught extensively in Southern California, serving at the University of California at San Diego, Digital Arts Center (as a lead faculty member in 2011-12) and MiraCosta College (as an associate professor from 2008 to 2012), as well as a lecturer and adjunct faculty member at schools throughout the region.
Since 2006, Ford has also worked as producer, director and co-owner of Hot Sprocket Films, an independent film and television production company. She is a member of the Producers Guild of America in Los Angeles. Her professional experience includes employment with Lucasfilm Ltd in the 1980s, when she did sound design technician work on such films as Return of the Jedi, Indiana Jones and the Temple of Doom and Star Trek III.
Ford also worked at National Public Radio Network in Washington D.C. as the technical director for All Things Considered. In 2003, she created Smart Gardening, a 65-episode television series that aired nationally across three seasons on PBS. In all, she has more than 35 years of professional film, television and radio experience.
Ford holds a Master of Fine Arts degree in professional screenwriting from National University of La Jolla, Calif. (2013), a master's degree in television, film and new media from San Diego State University (2010), and a bachelor's degree in radio, television and film from the University of Maryland (1979).