Alex Chung
Assistant Professor of Cinematic Arts
Video Production Fellow, George Fox Digital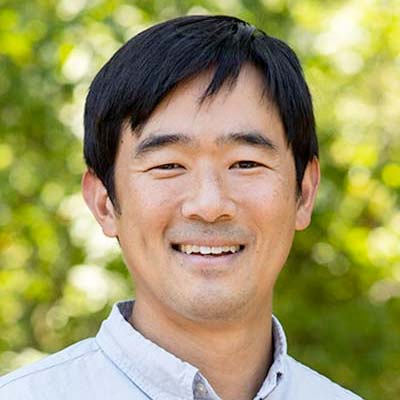 Alex Chung, a filmmaker with nearly 20 years of industry experience, joined George Fox as an assistant professor of cinematic arts in 2021.
An alumnus of the Sundance Film Festival, Chung has written, directed and produced numerous projects, optioned several screenplays, and has crewed on dozens of features and short films in varying capacities. In addition, he taught on an adjunct basis at Biola University's School of Cinema and Media Arts during the 2020-21 academic year, and was an adjunct professor of communications at California State University Dominguez Hills for three years.
Chung earned his MFA from USC's School of Cinematic Arts (2007) and holds a bachelor's degree in film studies from Columbia University. He recently moved from Los Angeles to Beaverton with his wife, Kathy, and their two boys, Lucas and Evan.