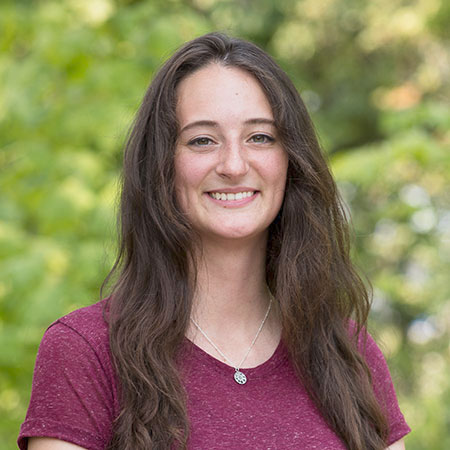 The cinematic arts program welcomed back alumna Anna Alsager as an instructor of animation in 2023. In the five years prior to her arrival, she worked as a lead artist/animator and game developer with Soma Games, a video game developer based in Newberg. Her role with the company included doing concept work and directing artistic visions, along with the creation of 3D assets, set design, and implementation of artwork into 3D levels.
In addition, Alsager worked as the lead animator for So Peculiar, for which she was in charge of all character animations and scene timelines and cutscenes. As a junior at George Fox, from which she graduated in 2019 with a bachelor's degree in cinematic arts with an animation concentration, she was the "Best Animation" winner at the Fox Film Festival for her short film Fly Trap.
Alsager lives in Newberg and attends the local church RockPoint. When she is not creating art and animations, she enjoys taking her golden retriever on hikes, reading fictional novels, and playing a variety of board games.