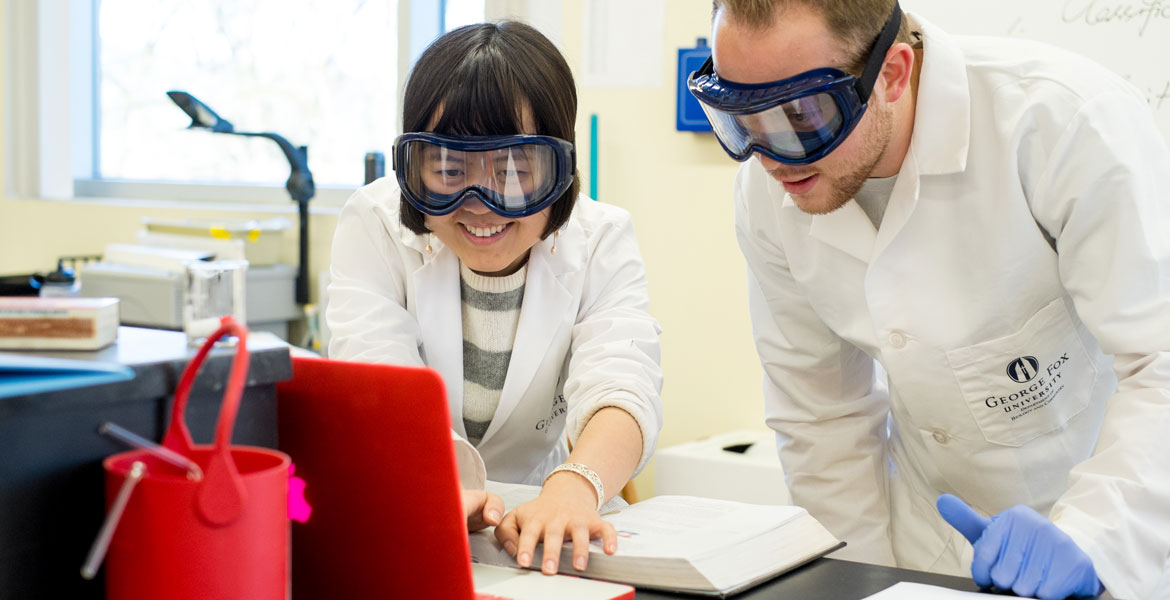 Friends of Biology & Chemistry
The Friends of Biology and Chemistry is an association made up of alumni and supporters of the Department of Biological and Molecular Sciences. Our primary goal is to gather and unify our members around the central purpose of contributing to the department's undergraduates, faculty and programs.
Recent Projects
Here are just a few of the recent projects we have accomplished:
Raised nearly $60,000 to fund the Voth-Orkney Research Endowment
Provided travel money to biology and chemistry students to present their research at regional and national meetings
Provided funds for the annual Senior Research Symposium and Senior Banquet
Our Purpose and Goals
Our purpose is to open up opportunities for alumni and friends of the department to contribute their time, expertise, experiences and resources. We have identified the following goals:
Provide opportunities for undergraduates to interact with alumni and friends
Support fundraising efforts for the Biological and Molecular Sciences Department
Promote excellence in teaching
Promote individual research by students and faculty
Support the pre-professional programs by providing funds for travel to national meetings and professional schools, and for visits by professional school admission personnel
Encourage and maintain friendships among the friends and alumni of the Biological and Molecular Sciences Department
Provide scholarships for undergraduates
Provide support for equipment grants and purchases
Work to increase the reputation of the department among prospective students, academic institutions, granting agencies, alumni and businesses
How to Get Involved
Care to join us? We've identified three opportunities for you to become involved during the upcoming academic year:
Join FBAC and help the organization to grow and develop
Contribute to current biology and biochemistry majors' experience at George Fox by volunteering to speak at a class or seminar
Provide opportunities for students to get to know you and your profession through job shadowing and/or informal discussions
If you'd like to join us or have questions, contact John Schmitt, professor of biology and faculty representative to the FBAC, at jschmitt@georgefox.edu.
History
In 1998, a small group of faculty and alumni began developing goals and a structure for the Friends of Biology and Chemistry. A constitution was drafted and a group of individuals was selected to oversee the organization. A year later, the department hosted an evening of alumni presentations, a homecoming gathering, and a student research colloquium, followed by a banquet.