Kate Wimer

,

MLIS

Research & Instruction Librarian

Research Help Areas
Business, Education (UG), Mathematics, Psychology (UG), Seminary, Social Work (BSW), Theology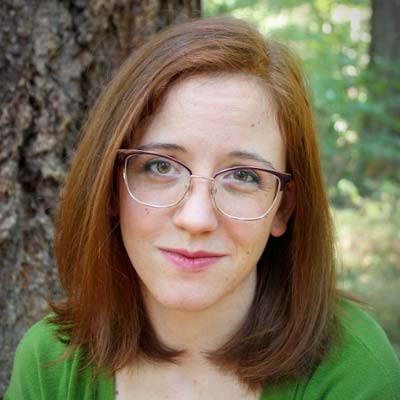 I came to George Fox and to Oregon in June of 2020, and it's already been my best adventure to date. I had a peripatetic childhood that has instilled in me the importance of community connection, and that taught me to be creative and flexible. I love working with the George Fox community, and am especially glad to support scholarly inquiry that is grounded in the virtues of our shared faith.
What do you do at Fox?
I am a research and instruction librarian, which means a large part of my job is supporting the questions and scholarship of students and faculty in my assigned liaison departments – specifically, the Portland Seminary and the School of Theology, business & economics, mathematics, undergraduate education, undergraduate psychology, and undergraduate social work. I teach, order materials, and offer one-on-one consultations.
I also serve as the outreach & engagement librarian, working to support library programming and events, managing our social media and external communication, and dreaming up partnerships to do cool things here on campus.
Education & Experience
MLIS, Library and Information Science, University of Denver
BA, History, Harding University
My previous experience includes time as a public reference and programming librarian as well as three years with the innovative Research Center at the University of Denver Libraries. Other work experience includes two summers as a counselor to 8-year-olds at sleepaway camp, many varied productions as a costume seamstress and stagehand, and service as a design lead for church websites.
Expertise & Research Interests
I'm fascinated by the crossover between instructional design and usability approaches, and am currently thinking about ways that website design can support the development of critical thinking skills in unmediated virtual spaces. I also enjoy discussing the role of vocation and calling for Christians in service professions.
As of 2022, I'm part of the Round Table for Value Driven Information Literacy, a pilot program seeking to give librarians in Christian higher education the opportunity to talk with peers about value-driven information literacy instruction, exploring beyond basic concepts and applying a faith perspective that reaches students on a deeper level. I'm excited about what will come from this group as we move forward. 
What is something you'd like to do in the future?
Professionally, I'm hoping to publish some of my recent work in Information Literacy Instruction. Personally, I am determined to learn major Oregon plants and wildflowers by sight.
Beyond the Library
I'm a daughter of a blended Catholic/Protestant family, and an advocate for neurodiversity and mental health awareness. If I'm not in my office at Murdock, I might be teaching or at a campus event, but I might also just be outside chasing the sun or exclaiming over daffodils.