Marvin Eans
Chair, Art and Design
Assistant Professor of Art and Design
Teaching & Research Areas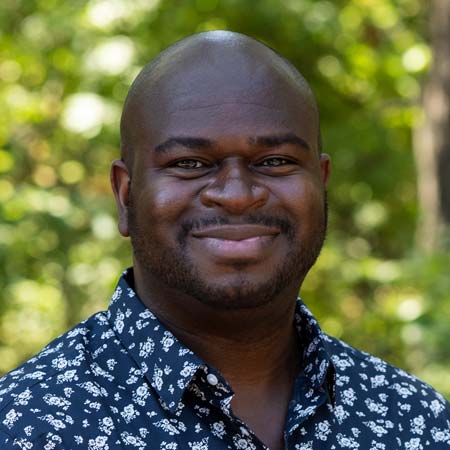 Marvin Eans joined the university as an assistant professor of graphic design in 2021. In the five years previous, he taught graphic design as an online adjunct professor for Southern New Hampshire University and Liberty University. During those same five years he also taught face-to-face classes for Southeastern University in Lakeland, Florida, and since 2007 he has worked as the art director for marketing at Calvary Christian Center in Ormond Beach, Florida.
Marvin previously gained industry experience as a graphic designer for Charisma House Media of Lake Mary, Florida (2005-07), and as a creative director and graphic designer with Direct Marketing Express of Daytona Beach, Florida (2003-08).
He earned a master of fine arts degree in graphic design from Savannah College of Art and Design in 2014 and a bachelor's degree in the discipline from Ball State University in 2003. Marvin lives in Newberg with his wife, Christa, and their children, Miles and Anya.