Chandler Brutscher
Assistant Professor of Art and Design
Teaching & Research Areas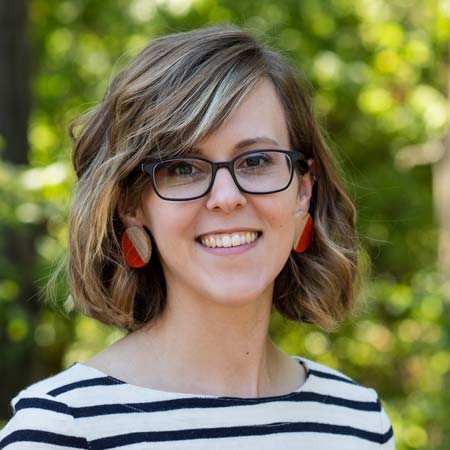 Chandler Brutscher joined George Fox as an assistant professor of art and design in 2021. After graduating from the university with dual bachelor's degrees in visual arts and Spanish in 2016, she taught extensively as an assistant and guest lecturer at the University of Akron in Akron, Ohio; Grove City College in Grove City, Pennsylvania; and Kent State University in Kent, Ohio.
Chandler has also worked as a studio manager for the Hazelmade Stationery Company of Kent, Ohio (2019-21), as a graduate teaching assistant at Kent State (2017-19), and as a printmaking studio technician at both George Fox (2016-17) and Kent State (2017-19). She has also exhibited her printmaking work in numerous venues, including at galleries in North Carolina, New York and Ohio, between 2019 and 2021, and has been honored for her work, winning four awards at various competitions.
In addition to her degrees from George Fox, Chandler holds a master of fine arts degree from Kent State University (2019). She lives in Salem with her cat, Boo.