High rankings testify to the quality of a George Fox education
Academic excellence. Value. Affordability. George Fox University students are getting all three attributes in their college education, according to nationally recognized third-party sources ...
---

Forbes
Forbes consistently ranks George Fox among the top Christian colleges in the country in its annual "America's Best Colleges" rankings. The university was again listed in the 2019-20 list.
---
Washington Monthly
Washington Monthly ranks George Fox among the top colleges and universities in the West in providing the most value for the price. George Fox ranked sixth among West Coast-based governing-member schools in the Council for Christian Colleges & Universities in the publication's "Best Bang for the Buck" 2018 ranking – a list of the colleges in America that do the best job of helping lower-income students attain marketable degrees at affordable prices.
---
Money
Money magazine lists George Fox in its "Best Colleges for Your Money" ranking for 2019-20. The university ranked first among Oregon Christian colleges.
---

U.S. News & World Report
George Fox is classified as a "Best Regional University (West)" by U.S. News & World Report in its 2018-19 rankings. The university ranks 24th out of 127 in its category in the region, which encompasses 15 western states. It marked the 30th time George Fox made the magazine's "America's Best Colleges" list.
---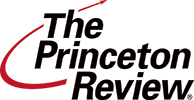 The Princeton Review
The Princeton Review lists George Fox as a "Best in the West" selection in its 2019-20 rankings. The Princeton rankings consider academics, quality of life, admissions selectivity and financial aid as criteria. It marked the 15th consecutive year George Fox landed on Princeton Review's list.
---
Learn more about academics at George Fox