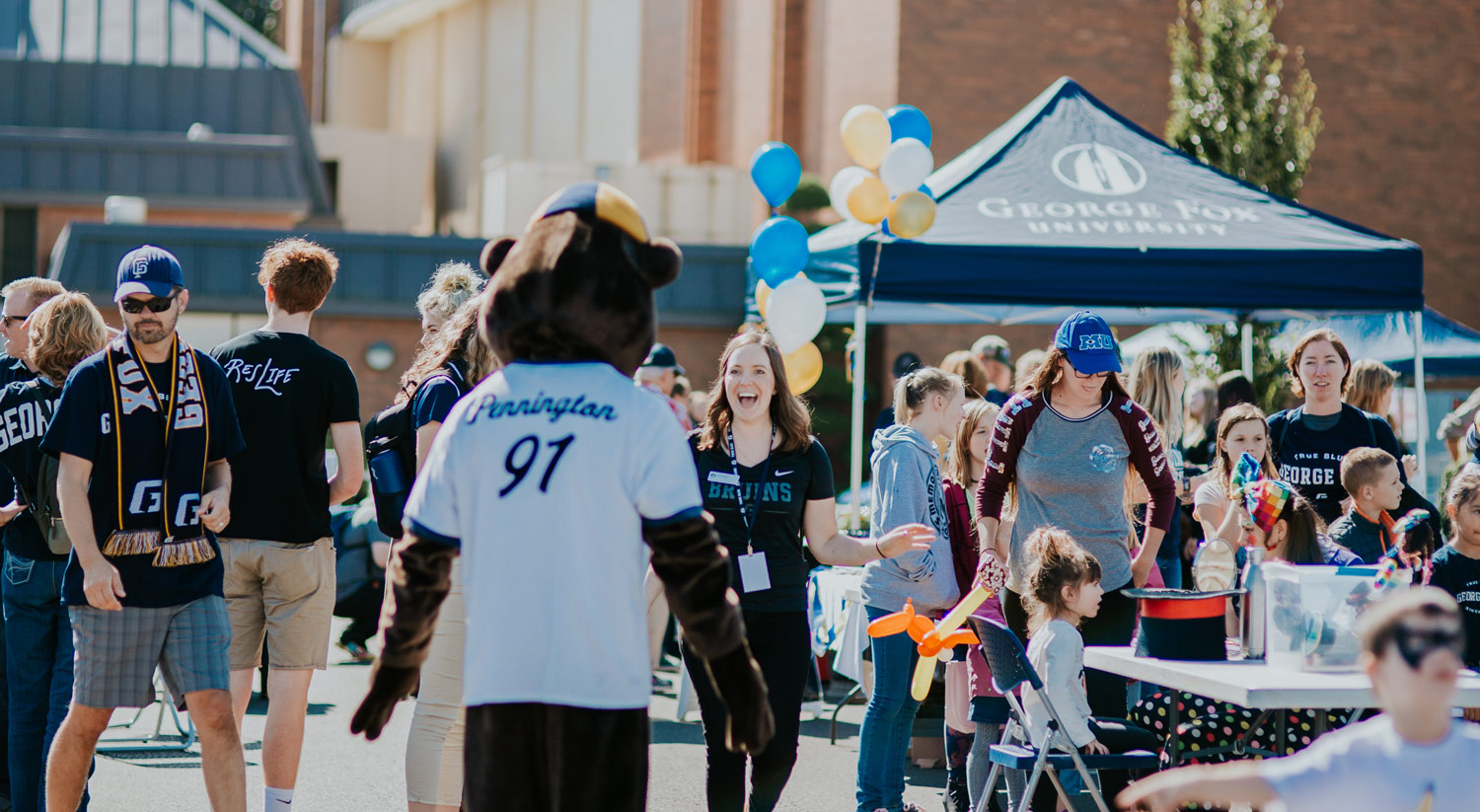 Upcoming Events
Spring Play | 'The Curious Incident of the Dog in the Night-Time'
Return to campus to support our theatre program! This spring's drama is the 2015 Tony Award-winning play 'The Curious Incident of the Dog in the Night-Time,' directed by JeanneAnn Faris. Shows are scheduled April 4-6 and April 11-13 at 7:30 p.m., and Sunday, April 14, at 2 p.m. in Wood-Mar Auditorium. Open-captioning is available for the April 13 and 14 shows. The play tells the story of Christopher, a high-functioning 15-year-old with Asperger's Syndrome, and explores the mystery of the human mind and the power of forgiveness (there are some adult themes).
Purchase Tickets
Classic Bruins | Class of 1969
Celebrate the class of 1969 during their 50-year reunion on May 3-4, 2019.
Learn More & RSVP
General Sports Events
Alumni are invited back to campus to reconnect with the community and cheer on the Bruins. Visit the athletic website for exact times and locations.
Learn More