Amy Williams
Assistant Professor of Art and Design
Teaching & Research Areas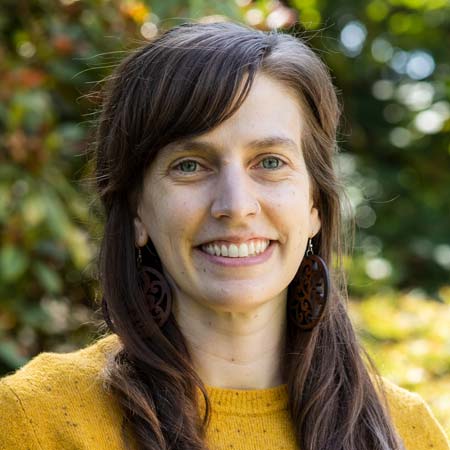 Amy Williams joined the university as an assistant professor of art and design in 2021. She arrived from California, where she earned a master of fine arts in ceramics at California State University, Long Beach (2019), and, for a year and a half, worked as an adjunct professor teaching ceramics at both Concordia University in Irvine and Santa Monica College in Santa Monica.
Amy also gained teaching experience as both a teaching associate and a teaching intern at Cal State Long Beach in 2018. In all, she has more than 10 years of ceramics teaching experience. In addition to her MFA, she holds a bachelor's degree in both studio art and Christian formation and ministry from Wheaton College (2009), as well as a post-baccalaureate certificate in ceramics from the Oregon College of Art & Craft (2011).
She lives in Newberg with her husband, Jeremy, and their daughter, Junia.