Mary Imboden

,

PhD

Chair, Department of Kinesiology

Assistant Professor of Kinesiology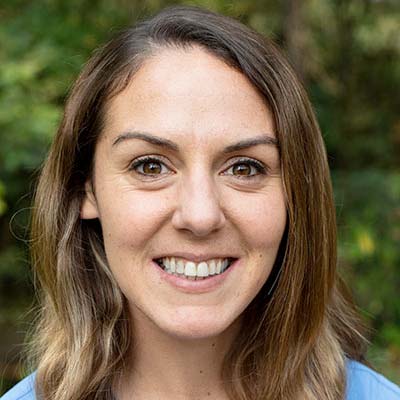 Mary Imboden joined George Fox as an assistant professor of exercise science in 2018. She arrived from Ball State University in Muncie, Indiana, where she received her PhD in human bioenergetics and worked as a laboratory research assistant and exercise testing supervisor in the school's Clinical Exercise Physiology Program. She also taught as an exercise science professor in Ball State's School of Kinesiology during the 2017-18 academic year.
Prior to working in Indiana, Imboden was a clinical research coordinator for the Translational Science Institute at Wake Forest Baptist Medical Center in Winston-Salem, North Carolina, as well as a clinical exercise specialist at High Point Regional Hospital in Kernersville, North Carolina (2013-14).
In addition to her current work as chair of the kinesiology department, Mary serves as the director of research at the Health Enhancement Research Organization, an advisory member of the Well-being Think Tank, an adjunct professor in the Healthy Lifestyle Practitioner Program at University of Illinois-Chicago, and as the co-chair of the Oregon Academy of Science, Health Sciences division.
Imboden earned a PhD in human bioenergetics from Ball State University (2018), a master's degree in health and exercise science from Wake Forest University (2013), and a bachelor's degree in exercise science from Towson University (2011).