Nkem Azike

,

PhD

Visiting Associate Professor of Chemistry

Research Interests
Isolation and characterization of essential oils from spices
Cation exchange capacity of soils
Heavy metal risks from edible plants, soils and water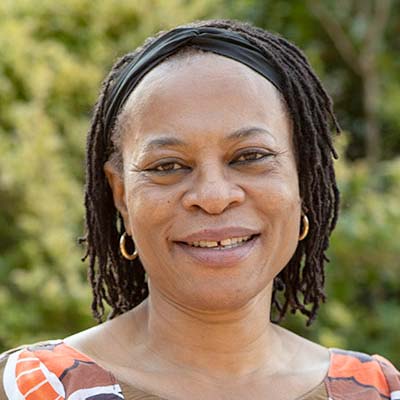 Nkem Azike joined the university's chemistry department as a visiting associate professor of chemistry in 2021. She arrived as an accomplished analytical chemistry professor with more than 20 years of experience in research and broader leadership roles.
After earning a PhD in analytical chemistry from the University of Ibadan in Nigeria, she served for more than 33 years at Yaba College of Technology in Lagos as both a professor and researcher, between 1986 and 2019. More recently, she served as an associate professor of chemistry at Corban University in Salem (2020-21), teaching general chemistry, organic chemistry and quantitative analysis.
Academic Background
PhD, Analytical Chemistry, University of Ibadan, Nigeria
MS, Analytical Chemistry, University of Ibadan, Nigeria
BS, Chemistry, University of Lagos, Nigeria
Expertise and Research Interests
Azike's research has focused on the isolation and characterization of essential oils from spices; cation exchange capacity of soils; heavy metal risks from edible plants, soils and water; and pesticide residues in cow peas, among other topics.